Apple Announces Record-Breaking First Weekend iPhone Sales

Apple on Monday announced that the sales of its 4.7-inch iPhone 6 and 5.5-inch iPhone 6 Plus in the opening weekend topped ten million units. That is a new record for the guys from Cupertino. Apple managed to break the last year's record of nine million iPhone 5s and iPhone 5c units sold during the first three days. What an impressive result!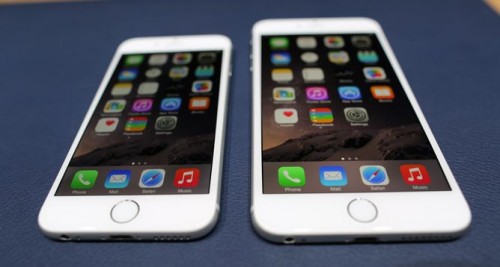 The news about the new record comes from Apple CEO Tim Cook, who earlier today thanked the customers and said he was very pleased by the demand for the handset. Here are some lines from the latest press release:
"Sales for iPhone 6 and iPhone 6 Plus exceeded our expectations for the launch weekend, and we couldn't be happier," said Tim Cook, Apple's CEO. "We would like to thank all of our customers for making this our best launch ever, shattering all previous sell-through records by a large margin.
The record-breaking sales come after another record. As you probably know, in the first 24 hours of availability of the handsets, more than four million people pre-ordered Apple's iPhone 6 or iPhone 6 Plus.
[via Apple]

Leave a comment