Apple Announces Siri-Based Smart Speaker – HomePod

As it turns out, we can often believe the rumors that appear on the Internet. During the WWDC keynote, Apple has unveiled a Siri-based smart speaker capable of handling voice commands and managing HomeKit devices. The new device is called HomePod . Looks like Amazon Echo and Google Home have finally met their Apple rival.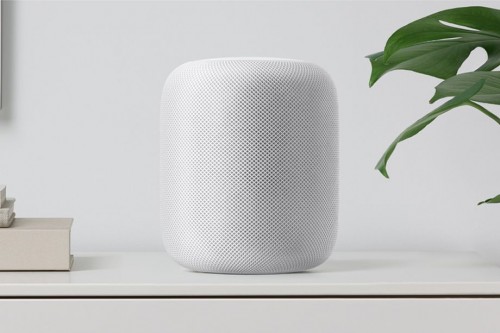 The design of the smart speaker is simple. It is a small cylindrical device with 7 tweeters, one large woofer, and 6 microphones. The smart speaker is powered with the A8X processor and uses Siri to handle user's commands and requests. Apple claims that their new device provides the best audio quality if compared with competitors.
The device will go on sale in the USA and a number of select countries of the world later this year. The price is $349.
Stay tuned for more updates and announcements from the WWDC conference. We'll keep you posted.

Leave a comment, read comments [2]