Apple Files Three Patents Describing Biometric Input Devices

The guys from Cupertino have recently filed three patent applications that describe a technology capable of gathering user's biometric information, storing it and associating this information with a certain user's profile that can be used to control other device or devices remotely. Looks like Apple is seriously planning to release a remote for its long-awaited television set or Apple TV set-top box that will allow to identify users and configure their accounts and settings using biometric sensors detecting fingerprints, voice or other personal characteristics.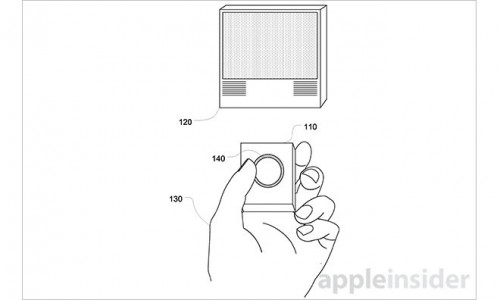 The aforementioned patent applications describing biometric input devices have been published by the U.S. Patent and Trademark Office, that's why I think we can believe them.
Each document has at its core a device with biometric sensing capabilities sensitive enough to positively identify a user or multiple users. Suitable sensors range from fingerprint scanners and cameras for facial recognition to retinal scanners and algorithms for deciphering voice prints.
Rumors about Apple's television set have been circulating on the Internet for a couple of months now. These rumors include the information about a completely redesigned remote control we've mentioned today.
As you might have guessed, Apple hasn't yet commented on the issue. The date of the release of the updated Apple TV set-top box, a brand new television set and the remote control with biometric data recognition remains unknown.
[via AppleInsider]

Leave a comment