Apple Gets Patent for Eye-Tracking Technology

Earlier today, Apple was granted a patent for an eye-tracking technology, which can help users control the whole interface of a computer, laptop or smartphone. This technology will reportedly be used in the next generations of Apple's iPhones, iPads, Macs and even Apple TVs. The technology described in the document is unique as it allows users not to lose control of a cursor while working with a device. That is the key point of Apple's most recent patent.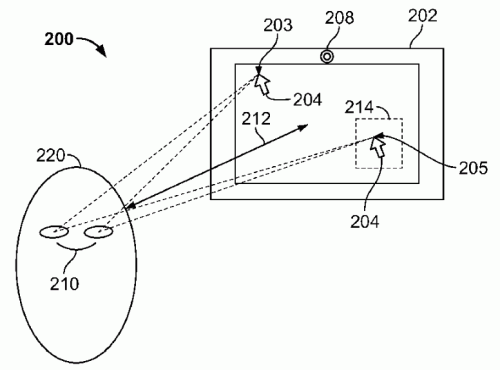 The patent number 8.937.591 entitled "Systems and methods for counteracting a perceptual fading of a movable indicator" was granted by the U.S. Patent and Trademark Office. It is unknown, when the technology will be applied to new gadgets, but I believe this will not take much time.
The U.S. Patent and Trademark Office today granted an Apple patent, originally filed in April of 2012, that deals with eye-tracking technology used to control a user interface on a computer or smartphone (via AppleInsider). The specific invention involves a method for ensuring users do not lose track of a cursor while controlling their devices through eye-tracking movements.
The technology is rather interesting, I must admit. As to its inventor, it is David P. Julian.
[via MacRumors]

Leave a comment