Apple intern's thesis leaks secret project to port Mac OS X to ARM processors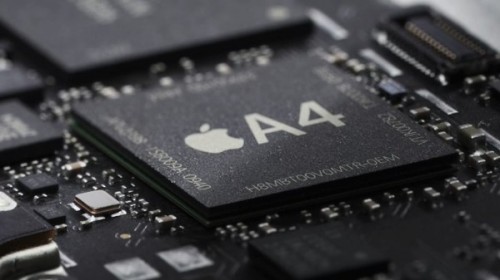 In 2010, Tristan Schaap, who now serves as a Core OS engineer at Apple, published a Bachelor thesis on his 12-week stint as an intern with Apple's Platform Technologies Group, a subdivision of the Core OS department. The thesis revealed that the former Apple intern had been working on the secret project to port Mac OS X Snow Leopard to the ARM architecture.
According to the paper, Schaap worked with the group to get Darwin, the "lower half" of Apple's Mac OS X operating system, to boot onto an ARM processor from Marvell. During the course of the project, he achieved his goal of "booting into a multi-user prompt," though some issues still remained due to a "poor implementation on the debug hardware."
Though, it doesn't mean that Apple indeed planed to implement porting Mac OS X to the ARM architecture in a actual product. Apple is known to place new engineers on decoy projects in order to determine their trustworthiness.
Schaap wrote in his thesis that he faced three technical issues during the 12-week project. Having to create a build system, including a file system and kernel cache, from the ground up was one of the obstacles. A stale kernel source was also a problem, since bugs snuck in due to the ARMv5 branch of XNU not having been exercised "in a long time." Finally, Schaap said issues with the JTAG debugger resulted in an "entire instruction set" being unusable.
Despite the rumors that Apple has been interested in switching from Intel-based Macs to ARM-based ones, Citi's Richard Gardner after meeting with Apple CEO Tim Cook said "that Apple feels iPad satisfies--or will soon satisfy--the needs of those who might have been interested in such a product" as an ARM-based MacBook Air.

Leave a comment