Apple Is Revamping Notification System For iOS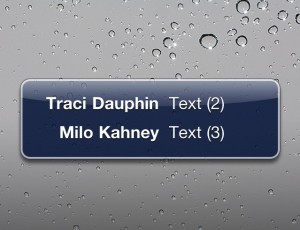 Cult of Mac reports that Apple is working on a new notification system for iOS.
Apple's pop-up notification system for new text messages, voicemails and the like has often been criticized as one of the weakest parts of the iOS. Notifications are intrusive, modal and often cryptic. It's a mess.
And to build new technology into the operating system, the company is going to acquire a small iOS development firm that currently offers a notification system in the App Store. Cult of Mac suggests that it might be Boxcar, which offers an iOS application providing push notifications for a variety of services.

Leave a comment