Apple Launches Apple Music in Taiwan

Apple has recently launched its streaming music service called Apple Music as well as the Beats 1 radio in Taiwan. The launch took place nearly a week after the debut of the service in Turkey.
The Taiwanese customers can use Apple Music for three months for free. Once the trial ends, they will have to pay about $4.50 USD each month. The family plan is a bit more expensive.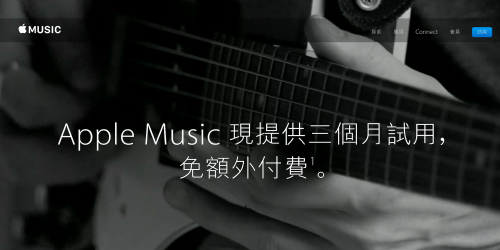 Here's what 9to5Mac reporters write:
In total, Apple now lists 113 countries and regions (below) that support Apple Music and Beats 1 including a ton of markets — like Russia, India, China, Japan, & more— where some of its top competitors, like Spotify, are not available.
As to the total number of countries of Apple Music availability, it is now equal to 113. The company is constantly working on making the streaming music service available in new regions. If you're interested in the full list of countries of Apple Music availability, it is available at link.

Leave a comment