Apple Makes Browser Version of iWork Available for All Users for Free

Apple has recently made the browser version of its office suite called iWork available for all users. What this means is that now even those people who don't have an Apple device can use Pages, Numbers, and Keynote directly in the browser for free. All they need to do is to create an Apple ID account and log in to iCloud.com. After that, they will get 1GB of cloud storage and the ability to create and edit different types of documents from any browser. If you for some reason can't use Google's online office tools or the web-version of Microsoft's office suite, you should definitely try Apple's iWork for iCloud.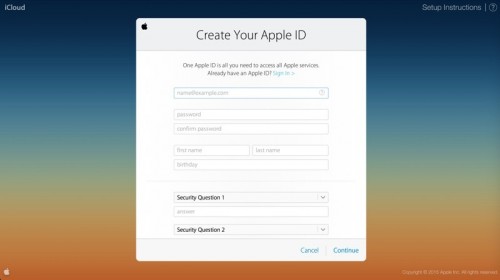 As of today, anyone can sign up for an Apple ID to access Pages, Numbers, and Keynote for free. The software suite lets users create and edit text documents, presentations, and spreadsheets from their browsers. Signing up for a free Apple ID account entitles users to 1GB of complimentary iCloud storage to be used with the apps for storing documents.
Web-based iCloud office apps can be accessed from Safari, Chrome, Firefox, and Internet Explorer. Those users who want to get access to all the features iCloud.com can boast of, should purchase an Apple gadget. As a pleasant bonus, they will also get additional cloud storage space.
[via MacRumors]

Leave a comment