Apple May Announce New MacBook Air and Pro in June - Rumor

According to the latest report from usually-reliable Japanese website Mac Otakara, Apple may announce an updated MacBook Air model in June. The new laptop will reportedly hit the store shelves in August. Moreover, the website claims the company is planning to unveil a new MacBook Pro model this month, however, it doesn't specify if the updated laptop will come out along with the Air or later. The report cites reliable Chinese suppliers, so I think we can believe it.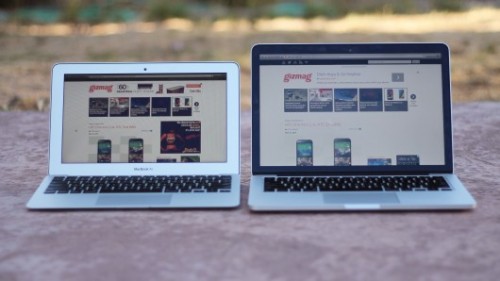 Both updated MacBook Air and MacBook Pro may be equipped with Thunderbolt 3 and USB-C ports. Older ports, for example, MagSafe 2, Thunderbolt 2 and USB-A will be removed. Apart from that, Apple is expected to increase the standard amount of RAM to 8GB.
The report, citing "a reliable Chinese supplier," mentions earlier rumors that Apple will discontinue the smaller 11-inch MacBook Air to focus on 13-inch and all-new 15-inch models, although it is unclear if Mac Otakara's source is independently corroborating them.
Apple is very unlikely to announce new MacBooks during WWDC. The company may either hold a separate event, which is very unlikely to happen, or quietly release new laptops without introducing them publicly.
[via MacRumors]

Leave a comment