Apple May Release an AR Headset for the New iPhone

Thanks to the new iPhone specs, it is possible Apple will produce devices for augmented reality in the future.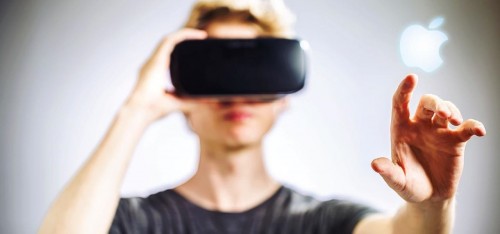 As it is already known from the recent leaks, new iPhone will have even higher resolution display than iPhone 7. The retina display can be used as a screen for an AR headset without a quality loss. The speculations on this topic have begun yet at the beginning of the year and the company was hinting on their work on a device of such kind. Last month Apple also filed a patent application that included, among others, digital glasses capable of working with iPhone and iPad.
Some sources say Apple will first introduce some AR features to iPhone Camera app, something like Snapchat lenses. If this approach has success, then Apple will probably go for some hardware to support AR.
Following the new updates for iOS 11, Apple has already introduced some AR features, like ARKit, allowing to create AR experiences for iPhone and iPad. iOS 11 gives a lot of options for AR content. So, the possibility of developing new AR device is not excluded.
[via The Verge]

Leave a comment