Apple Patents Its Own Smart Pen for Transforming Handwritten Text into Digital

Apple on Tuesday was granted a patent for a smart pen capable of capturing handwritten text and drawings and turning them into digital notes or images to be displayed on the screen of a smartphone or tablet. Apple's rights for the technology described in a document entitled "Communicating stylus" were granted by the U.S. Patent and Trademark Office. The patent has a registration number 8,922,530.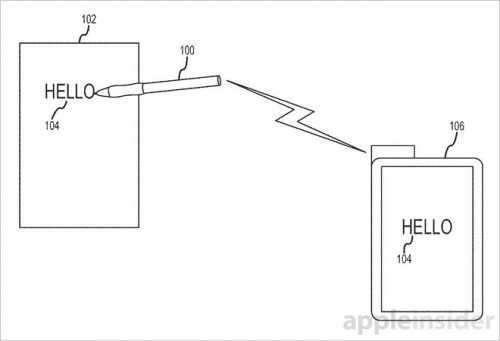 Unlike all the existing products, the smart pen described by the guys from Cupertino uses a number of accelerometers and various motion-tracking sensors to recognize handwritten text and send it to the device it is connected with. Here are some more details on the work of the pen:
The stylus can be configured to transmit movement data after a certain amount is collected, at predefined intervals or continuously, depending on user need. Another option is sending out stylus data to multiple devices, perhaps as meeting notes.
This patent was first filed in 2010. Aleksandar Pance is listed as the inventor of Apple's smart pen technology.
[via AppleInsider]

Leave a comment