Apple Patents New Home Button That Can Transform into Gaming Joystick

According to the latest patent application published by the U.S. Patent and Trademark Office, Apple is currently working on a technology, which will allow to turn the iPhone home button into a small joystick for gaming. The home button with Touch ID will continue performing its usual functions, however, a simple push will change it into a useful thing for gamers.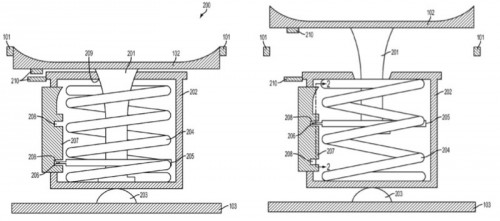 As you probably know, the iPhone is the most popular handset among those who like playing games. Today's patent application proves Apple plans to make it even better.
The U.S. Patent and Trademark Office today published an Apple patent application revealing the company's interest in an iPhone or iPad home button that transitions from its normal functionality into a small joystick for gaming (via Patently Apple).

The "multi-function input device" would serve its normal home button functions, ostensibly with Touch ID and all other current features, but with a simple pressure click would pop up and transform into a slightly elevated thumb joystick.
The patent application was first filed in 2013 and lists Colin Ely and Fletcher Rothkopf as the inventors of the new technology.
[via MacRumors]

Leave a comment