Apple Pay Glitch Makes Bank of America Customers Pay Twice for Goods They Purchase

As you probably know, Apple has recently launched its long-anticipated payments service Apple Pay. According to the latest reports from reliable sources, there is a glitch in one of the networks that work with Apple's new system, which makes the Bank of America customers pay twice for each product they purchase. The good news is that both Bank of America and Apple are aware of the problem and currently working on the solution. All the money the customers have lost so far will be soon refunded.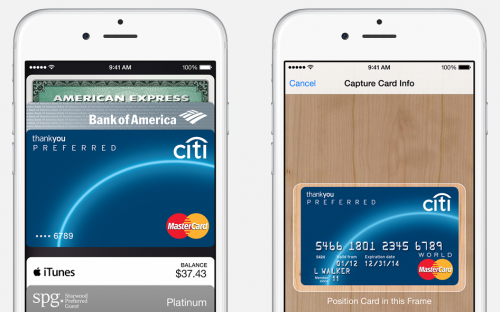 The Bank of America glitch involved at least one payment network, and was not related to the Apple Pay service itself, according to Re/code. In all, the issue is said to have affected only about 1,000 Apple Pay transactions.
Apple Pay is available for all the U.S. customers that own the iPhone 6 or the iPhone 6 Plus running iOS 8.1 and supports major banking services, namely, MasterCard, Visa and American Express. With time, the new payments system will become available in a number of other countries.
The full list of banks and retailers, which support Apple Pay as well as the detailed setup instructions are available at Apple's official website.
[via AppleInsider]

Leave a comment