Apple Pay Now Works with 15 New Banks - Apple

Back in October, the guys from Cupertino launched their NFC-based mobile payments service called Apple Pay in the USA. Currently the system is incredibly popular among the American customers. It can boast of the support of the largest banks and financial institutions, retailers, supermarkets and cafes. Moreover, according to Apple's page devoted to the partners working with Apple Pay, the company has earlier this week added 15 new banks to the list of those that support the advanced payments method.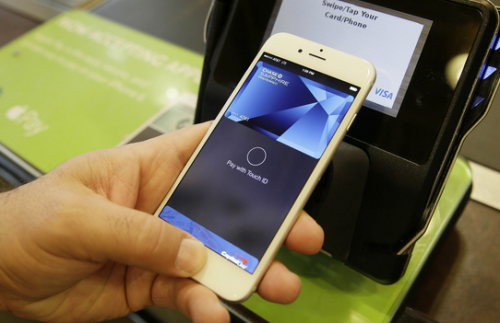 Below you may take a look at the newly-added financial institutions. The total number of supported banks is now equal to 45. And that is a big number, I must admit.
A+ Federal Credit Union
Amegy Bank of Texas
America First Credit Union
Bethpage Federal Credit Union
California Bank & Trust
Connex Credit Union
Goldenwest FCU
Huntington Bank
KeyPoint Credit Union
Meijer Credit Union
National Bank of Arizona
Nevada State Bank
The Bank of Greene County
Vectra Bank
Zions First National Bank
As you probably know, the guys from Cupertino are currently planning to launch Apple Pay in new countries. Earlier this month, a report appeared on the Internet, which suggested that Apple may introduce the payments service in Canada in March. Later this year, the service is also expected to debut in the UK.

Leave a comment