Apple Plans To Release 8 GB iPad 2 Alongside 16 GB And 32 GB iPad 3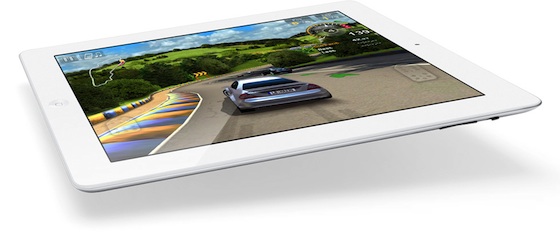 DigiTimes reports that Apple is going to release a new 8 GB iPad 2 alongside the iPad 3 next week, presumably seeking to cut costs to make the model as affordable as possible while differentiating the model from the iPad 3. Apple used similar strategy for the last generations of iPhones, where it has discontinues 16 GB and 32 GB iPhones being updated and introduced an 8 GB iPhone as a low-end option for users.
The DigiTime's sourсe noted:
"In addition to iPad 3, Apple is also expected to unveil an 8GB iPad 2, allowing the tablet PC series to cover different segments and to defend against Windows 8-based tablet PCs".
The report also said that Apple will launch 16 GB and 32 GB versions of the iPad 3 with no mention of a 64 GB model or potential 128 GB model.
Both iPad 2 and the original iPad top out at 64 GB, and although Apple is promoting its iCloud service that allows users to download on-demand content, a reduction in maximum memory capacity would be an odd decision for the company. With the iPad 3 rumored to have a 2048 x 1536 "Retina" display the tablet would be capable to display higher-resolution app and video content, which, in turn, would obviously require larger files.
A move to only two memory capacities for the iPad 3 would also be at odds with leaked part numbers for the new device. These part numbers show that Apple is preparing three versions (Good/Better/Best) of each new model, which presumably indicates to three different capacities.

Leave a comment