Apple Reveals Temporary Fix for Messages App Bug

As you probably know, a new bug has been recently discovered in iOS. This bug allows to shut down the iOS device via iMessage containing a couple of Arabic characters and unknown symbols. Once the user receives such a message, the Messages app crashes and the phone or tablet resprings.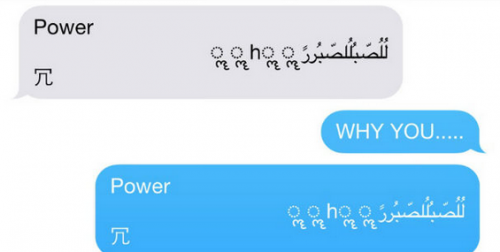 Although the guys from Cupertino haven't yet fixed the software vulnerability, they have come up with a temporary solution for its users. This solution can be found on a newly-created Apple Support page. The solution is quite similar to the one, which has been offered in our previous post: one should use Siri to send a new message to the same device.
Here's what you need to do if you receive the aforementioned message:
Ask Siri to "read unread messages."
Use Siri to reply to the malicious message. After you reply, you'll be able to open Messages again.
If the issue continues, tap and hold the malicious message, tap More, and delete the message from the thread.
Once again, Apple is aware of the bug and will surely patch it in the next version of iOS. However, since the date of the release of this version remains unknown, currently we can use only the temporary solution described above.

Leave a comment