Apple to Introduce iPad 3 in First Week of March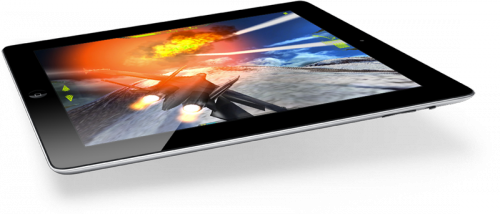 Citing unnamed sources, AllThingsD reported on Thursday that Apple's so-called "iPad 3" will debut at a special event to be held the first week in March in San Francisco.
Sources say the company has chosen the first week in March to debut the successor to the iPad 2, and will do so at one of its trademark special events. The event will be held in San Francisco, presumably at the Yerba Buena Center for the Arts, Apple's preferred location for big announcements like these. No word yet on a street date for the iPad 3 (assuming that's what it's called), though my guess is retail availability will follow roughly the same schedule as that of the iPad 2: Available for purchase a week or so after the event.
The device will be largely the same as rumors have suggested, with a high-resolution Retina Display in the range of 2,048-by-1,536 pixels along with a "much faster" processor and improved graphics processing.
Last year, the iPad 2 was unveiled at a media event at San Francisco's Yerba Buena Center for the Arts on Wednesday, March 2. Thursday's rumor suggests that the new iPad will debut at a similar point in the year.

Leave a comment