Apple to Launch iPhone 6 and iPhone 6 Plus in China Soon?

According to the latest reports from people familiar with the matter, Apple's iPhone 6 and iPhone 6 Plus have nearly reached the final regulatory approval of the Chinese authorities, which means that the handsets may soon go on sale in China. The purported launch date is October 10th.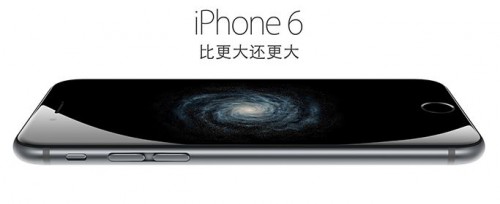 A series of reports from China have pointed to iPhone 6 sales beginning on Friday, October 10. The date was most recently supported by a store preparation timeline presented to retail employees in an internal training course.
As noted by anonymous sources, both 4.7-inch and 5.5-inch smartphones have nearly received a permission to be sold on the territory of China from the Ministry of Industry and Information Technology. And this is a piece of good news for both customers and Apple. You see, the Asian market is currently of the greatest priority for Apple, that is why getting an approval is a massive step forward for the company.
I'm curious about how much iPhone 6 and iPhone 6 Plus units will the guys from Cupertino sale in China during the launch weekend. Well, we'll find out pretty soon.
[via AppleInsider]

Leave a comment