Apple Watch Chipmakers to Begin Mass Production of Hardware for Smartwatch Soon

According to the latest report from Digitimes, Apple's chip suppliers have recently begun gearing up for the production of chips for the long-anticipated Apple Watch that is expected to be released next year. The guys from Cupertino have already placed orders for 30 - 40 million chip units, which indicates that the initial batch of wearable devices will be quite large.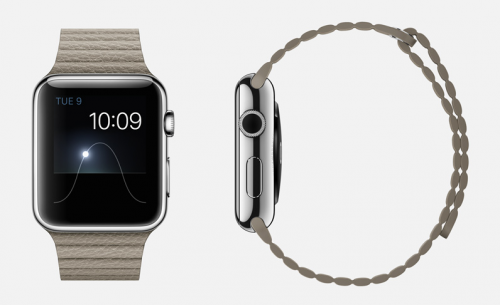 Back in September, Apple's smartwatch was at the engineering verification testing stage. To enter mass production, Apple Watch had to successfully go through the last testing stage, which is product verification. Well, taking into account today's report, looks like the gadget coped with that task.
Chip suppliers within the Apple Watch supply chain have begun "gearing up" to start production for Apple's new device, according to a new report from Digitimes. Chip orders are estimated to be around 30 - 40 million units for a debut in early 2015.
The smartwatch will become available for purchase either in spring, or on the Valentine's Day. As to the prices for the Apple Watch, they will depend on the version of the device you choose. A basic aluminum model will get a price tag of $350, a version made out of stainless steel will cost about $500 and for the high-end gold smartwatch you will have to pay $4.000 or even more.
[via MacRumors]

Leave a comment