Apple Watch to Feature 'Power Reserve' Mode - Report

Ahead of the official release of the long-anticipated Apple Watch, which is expected to take place on March 9th, more and more details about the functionality and design of the gadget leak online. According to the most-recent report published by The New York Times journalists, the wearable device will boast of a "Power Reserve" mode. This mode will disable all the other features of the smartwatch and display only time in order to save energy when battery is critically low. Apart from that, the reporters claim that the official release of the Apple Watch should have come a bit earlier, however, due to some technical differences and the loss of several key engineers who left the company in 2014, it comes only now.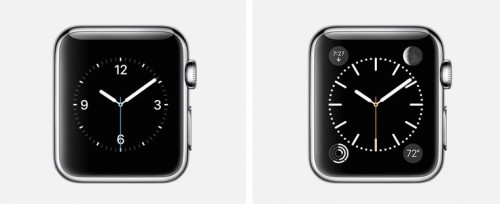 Among the interesting details is the existence of an unannounced "Power Reserve" mode for the watch that will display only the time and cut off all other functions as the battery begins to run critically low, preserving the most basic functionality of the watch. The report also notes that while the Apple Watch has been widely tested by Apple employees, the company did work to conceal many of those prototypes by disguising them to resemble Samsung smartwatches.
Apple is expected to unveil its Apple Watch at a "Spring Forward" media event scheduled to take place at 10:00 AM Pacific Time on Monday. As it usually happens, the live stream of the event will be available at Apple's official website.
[via MacRumors]

Leave a comment