Apple's iPad sales in Dec. quarter stands at 13.5 million units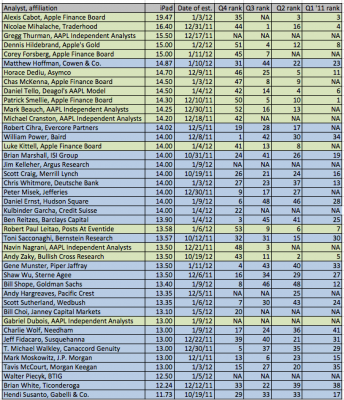 42 Wall Street and independent analysts polled by Fortune's Philip Elmer-DeWitt have found that all of them expect Apple to report record iPad sales when it releases its December quarter financial results on January 24. The estimates are ranging from 11.73 million to 19.47 million iPad units sold during the most recent quarter. According to Wall Street, the concensus has been reached on 13.5 million units. The previous record numbers of iPad sales were reached by Apple in the September 2011 quarter with 11.2 million units.
The survey revealed "more agreement than usual" among professional and independent analysts. The average estimate from independents was 14.8 million, roughly 10 percent more than the Wall Street average. The same poll of analysts conducted for Apple's iPhone last week saw a more than 12 percent difference between professionals and independents. When both groups are counted together, the consensus of nearly 14 million iPad units would imply 90 percent growth in iPad sales year over year.
However, some analysts, such as the investment research firm Morgan Keenan, believe that the results were adversely affected by Amazon's new Kindle Fire tablet that ate into some of Apple's iPad sales.

Leave a comment