AT&T Announces Record-Breaking Number of iPhone 6 and iPhone 6 Plus Pre-Orders

Earlier today, AT&T announced that the amount of iPhone 6 and iPhone 6 Plus pre-orders had set a new record. In fact, the number of people willing to purchase Apple's next-generation handsets was so enormous that it even caused some problems to the webpage, where one could pre-order the iPhone, forcing the company to switch to the reservation system to cope with the load. However, the exact amount of those, who decided to buy the next-gen iPhone is still unknown.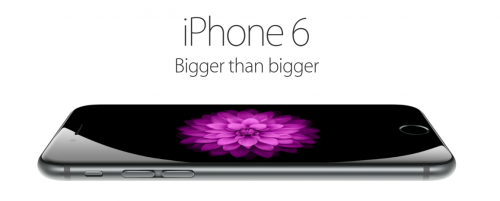 AT&T announced in a press release today that last night's iPhone 6 and 6 Plus preorders had set a new record for iPhone sales. As usually happens when a new Apple device goes on sale, the carrier's backend was so overwhelmed with incoming orders that in stopped responding for most customers, forcing Apple to move to a reservation system that waited several hours until the carrier systems were available before completing many orders.
According to the latest reports from reliable sources, the guys from Cupertino ordered as many as 80 million iPhone 6 and iPhone 6 Plus units from their suppliers. This is the largest number of iPhones ever ordered for the initial launch. An impressive figure, don't you think so?
[via 9to5Mac]

Leave a comment