Apple to Get 0.15% of Each Apple Pay Purchase

Alongside the iPhone 6, iPhone 6 Plus and the Apple Watch release on Tuesday, the guys from Cupertino announced their long-anticipated payments service called Apple Pay. As I've already told you, the system is based on the Near Field Communication (NFC) technology and uses Touch ID for making each payment as secure as possible. Several new details about Apple Pay surfaced on the Internet on Friday and I feel that I should share them with you.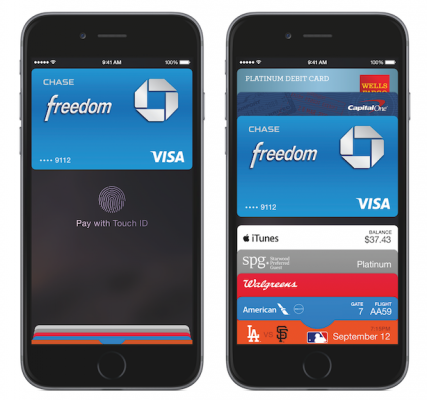 According to the latest report from The Financial Times, Apple will get 0.15% out of each payment via its new system. This means that if you spend $100, 15 cents out of this sum will be sent to the guys from Cupertino.
Every step in the process of purchase will be encrypted and additionally secured by Touch ID. This is probably the biggest advantage of using the existing NFC technology alongside with Apple's fingerprint recognition system.
As noted by several independent sources, U.S. banks and major retailers are currently updating their software and hardware in order to be ready for the launch of the new system in October. At first, Apple Pay will be available only in the USA, but with time it will be expanded to other countries.

Leave a comment