Carriers Testing Nano-SIMs Ahead Of iPhone 5 Launch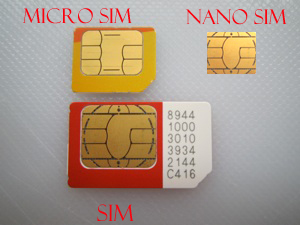 Earlier this week we reported that European mobile operators began stockpiling nano-SIM cards in anticipation of Apple using the new card in the next iPhone. Now BGR reports that carriers have already began testing the nano-SIM cards in cooperation with Apple.
"Multiple carrier sources have exclusively told BGR that Apple is supplying nano-SIM adapters so its carrier partners can test how nano-SIMs work on their networks in standard test devices before they are widely deployed when the new iPhone is introduced. This includes AT&T."
Early in May one iPhone part manufacturer posted a purported SIM-tray for the next iPhone, which indicated that Apple would continue using micro-SIM cards in the next-generation iPhone, but given the new nano-SIM standard was approved in June, the company may already be working to adopt the new standard in the iPhone 5.

Leave a comment