Yesterday, Apple announced the updated MacBook Pro with OLED Touch Bar and a number of other hardware improvements.
If you missed the media event and haven't yet seen the new notebook, below you can watch some of the first hands-on video featuring the 13-inch and 15-inch MacBook Pro.

Leave a comment

Aside from showing the updated MacBook Pro with OLED touch panel, Apple has just announced the new lower-end 13-inch MacBook Pro without it to replace the larger MacBook Air. The company also ditched the 11-inch Air.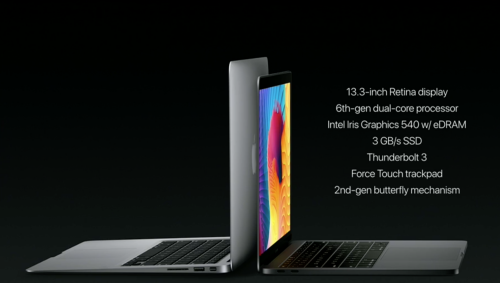 Leave a comment

Apple has just announced the long-awaited 13-inch and 15-inch MacBook Pro.
The 'Pro' model features a brighter and sharper Retina display, new OLED touch bar capable of performing a wide range of features, Touch ID scanner for Apple Pay, keyboard with a second-generation butterfly mechanism, dual speakers, and a new hinge. Apart from that, the updated MacBook Pro is equipped with a bunch of Thunderbolt 3 ports.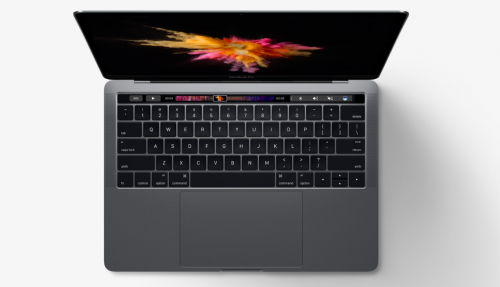 Leave a comment

According to the latest report from Nikkei, Apple is planning to release three iPhone models in 2017. Each model will get a glass panel produced by Chinese firms Biel Crystal Manufactory and Lens Technology. The all-new handsets will feature 5.5-inch, 5-inch, and 4.7-inch screens.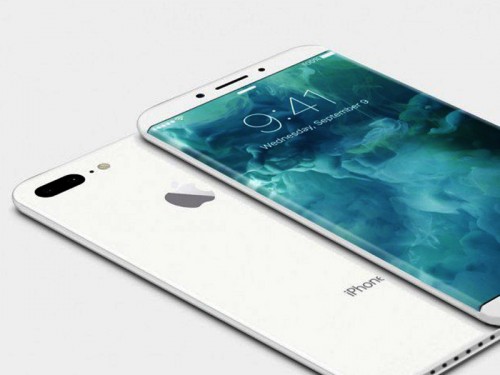 Leave a comment

Apple announced its financial results in the fourth fiscal quarter of 2016 marking the decline in sales and revenue.
According to figures shared by the company, quarterly revenue accounted for $46.9 billion and quarterly net income totalled in $9 billion. International sales made 62% of the revenue. In the year-ago quarter, Apple reported about revenue of $51.5 billion and net quarterly profit of $11.1 billion.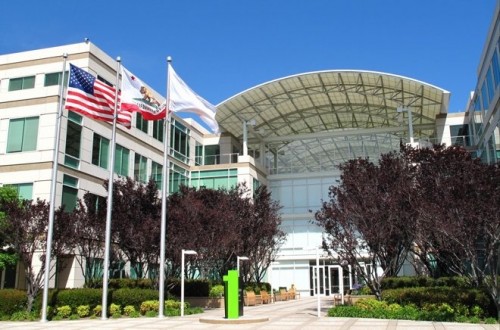 Leave a comment

The upcoming all-new MacBook Pro with an OLED touch panel is no longer a surprise. Several images have been found in macOS Sierra 10.12.1 showing the new laptop. The photos below clearly show the Magic Toolbar with Touch ID. Notably, it appears that the fingerprint recognition is added to the area of the touch panel where the power button used to be on previous models.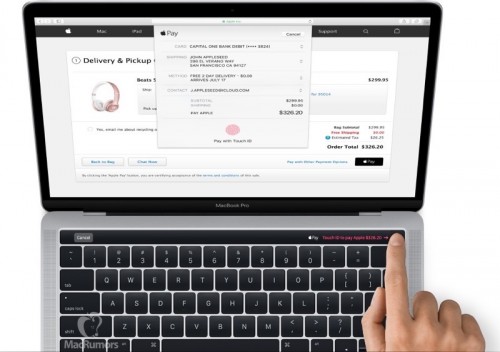 Leave a comment

Check out this beautiful video celebrating the 20th anniversary of Apple.com.
Apple launched its official website in 1996 to help customers learn more about the company and its products as well as to communicate with them. The short clip shows how the webpage has changed over the last 20 years marking major product releases and events in the life of the tech giant.
It's been 20 years since Apple.com launched. And this video shows Apple.com in various stages of its evolution and development from 1996 to 2016.
What do you think about the video? Don't hesitate to leave your comments below this short post.

Leave a comment

Apple has released macOS Sierra 10.12.1 to users worldwide. The update, according to Apple, contains stability, compatibility, and security enhancements for all compatible Mac computers.


Leave a comment

Apple released iOS 10.1 with new Portrait camera mode for the iPhone 7 Plus, transit directions for Japan, and a wide number of bug fixes and stability improvements for Messages, Maps, Apple Watch, and other areas of the operating system.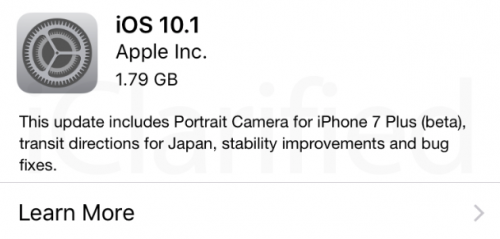 Leave a comment

Siri was compared to Google Assistant in a new video shared on YouTube by Marques Brownlee. To try out both virtual assistants, Brownlee used the iPhone 7 Plus with iOS 10.0.3 and Google Pixel XL with Android 7.1. Below you can watch the full video comparing the features of Siri and Google Assistant.

Leave a comment

Last week, we told you about the hidden one-handed keyboard mode in iOS. It was found by a developer Steve Troughton-Smith. Just a couple of day after this, a new jailbreak tweak appeared on Cydia enabling the functionality for one-handed keyboard use.
Below you can watch a short video showing the functionality of the tweak.

Leave a comment

It's Sunday today, which means that's it's high time I told you about the most popular posts of the last couple of days. Let's not waste time and start discussing the posts worth your attention right now.


Leave a comment

According to the latest report from Ming-Chi Kuo, we won't see the updated iMac and 5K display at the upcoming "Hello Again" event. In fact, these devices will be released only next year. On October 27, Apple will show us only the new MacBook Pro and possibly the 13-inch MacBook Air.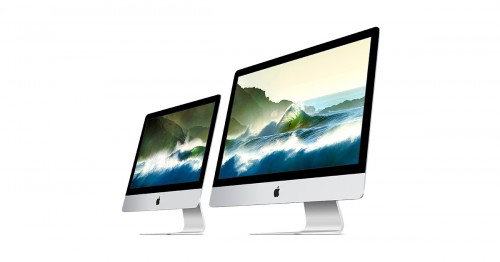 Leave a comment

Another iPhone 7 has caught fire causing serious damage to the owner's vehicle. According to 7 News, Mat Jones, a surfing instructor from Australia, left his iPhone 7 in a car and the phone caught fire. When he returned, he discovered that the device seriously damaged the vehicle. Looks like soon the jokes about Galaxy Note 7 won't be so funny.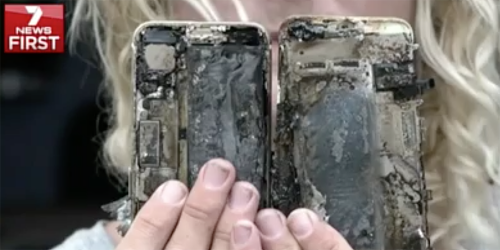 Leave a comment

The jokes about exploding Galaxy Note 7 have reached a new level. Barack Obama has made fun of Samsung and its phone that catches fire during his speech at Miami Dade college in Florida.
Below you can take a look at the short video posted to YouTube showing the fragment from Obama's speech.

Leave a comment