Foxconn Gearing Up to Start Production of Sapphire Displays

According to the latest report from China Economic Weekly, Foxconn, one of Apple's largest suppliers, is currently gearing up to start the production of sapphire for next generations of company's mobile devices. Asian tech giant has reportedly got the final approval for building a large sapphire display manufacturing facility in Zhengzhou, China. The plant will be situated close to the facility, where the iPhone 6 units are currently assembled.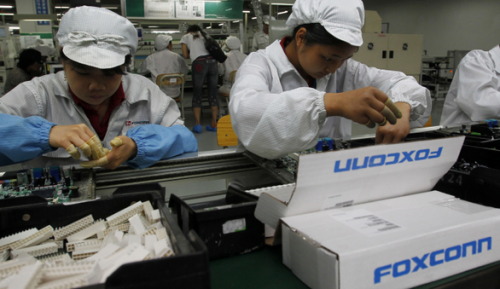 As you probably know, earlier a firm called GT Advanced Technologies was supposed to supply the guys from Cupertino with sapphire for iPhone and possibly Apple Watch screens. Several weeks ago, however, it publicly announced it was a bankrupt.
The China Economic Weekly reported Tuesday that Foxconn has signed an agreement with the Zhengzhou city government in Henan Province, central China, to set up a display factory on a 133-hectare plot of land next to an iPhone 6 assembly plant.
Ahead of the iPhone 6 and iPhone 6 Plus launch, many experts believed Apple would equip its new handsets with brand new sapphire displays. As it turned out, the experts were wrong. As you know, both smartphones can boast of screens made out of Gorilla Glass.
[via MacRumors]

Leave a comment