How to Assemble Fully Working iPhone 6s from Parts Bought in China [Video]

American traveller and blogger Scotty Allen, who spent couple of months in China last year, has released a video showing how to assemble a fully working iPhone 6s from the parts purchased in the public cell phone parts markets in the Shenzhen province. The phone looks and feels just about the same as the iPhone 6s acquired directly from Apple, but costs less, about $300.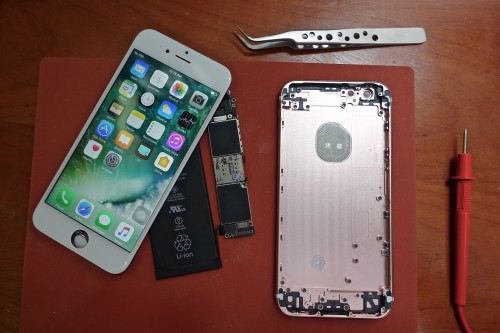 Assembling an iPhone in China is quite an easy task as refurbished parts are easy to get. Moreover, there are lots of high-quality copies of most components including front and back panels, batteries, cameras and other internal parts. There are, however, some challenges as well, for example, getting a decent logic board with a working Touch ID. Anyway, Allen managed to find all the things he needed and assembled a fully functional iPhone 6s that is no different from his own phone.
Below you can take a look at the video showing how this DIY-project was carried out. Hope you'll enjoy it!
[via Strange Parts]

Leave a comment