In September Apple Will Start Production Of 7.85-inch iPad In Brazil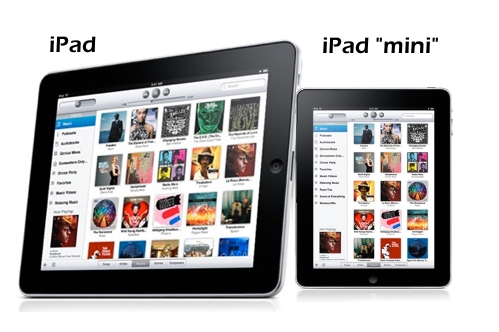 Rumors about the 7.85-inch "iPad Mini" continue to surface. Now Japanese blog Macotakara claims that iPad Mini will be manufactured in Brazil and production will ramp up in September.
"According to Chinese reliable source, the tablet called iPad mini will be produced in Brazil, however production test to collect data for new cutting machine is already done in China.
Source said that, production phase of this tablet will be started since September, and this tablet should be shipped until holiday season, but announcement will not be so soon".
The smaller iPad will reportedly incorporate 3G capabilities. Other specifics remain fuzzy, but according to the source, claiming to have seen a prototype, the iPad mini will be thinner than its competitors including the Kindle Fire. It is said to be as thin as the fourth-generation iPad Touch.
Many sources have claimed that Apple will release the smaller version of its tablet this fall. The recent report from Bloomberg claimed that Apple will introduce new iPad in October.

Leave a comment