iPad Air is Cheaper to Build than iPad 3

Apple's new iPad Air is about 13% or $42 cheaper to build than the last-year iPad - the 16GB Wi-Fi-only model cost is $274. Although some components, namely, the 9.7-inch Retina display, are a bit more expensive than earlier, in general the device now costs less.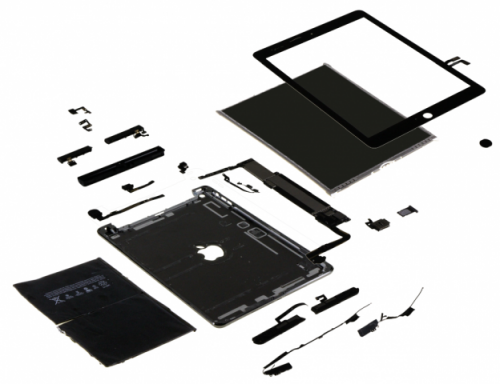 In the latest of its teardown analysis reports obtained by AllThingsD, the firm [IHS] says that Apple's iPad Air costs between $274 and $361 to build, depending on model. The device sells at retail for a starting price of $499 for the base 16-gigabyte Wi-Fi only model, and for as much as $929 for a 128GB model with Wi-Fi plus cellular data service.
And here're some other facts and figures found by IHS experts (via AppleInsider):
While previous iPad models used two panes of glass, the iPad Air uses just one, reducing thickness.
Apple's A7 chip is estimated to cost $18, which would be $5 less per unit than the A5 was estimated to cost a year and a half ago.
The iPad Air's LTE chip can support all U.S. wireless carriers, unlike the iPhone 5s and iPhone 5c.
IHS estimates Apple achieves 45 percent gross margin with the 16-gigabyte Wi-Fi-only iPad Air, going up to 61 percent on the maxed-out 128-gigabyte LTE-capable version.

Leave a comment