iPhone 6 Plus Bursts Into Flames While Being Charged

David Grimsley, a man from Atlanta, has recently reported that his iPhone 6 Plus went on fire while being plugged in for about 20 minutes. Fortunately, the man saw that something was wrong with the handset and pushed the device off the bed onto a floor to prevent fire. Nobody got injured, so looks like the unpleasant story has a happy end.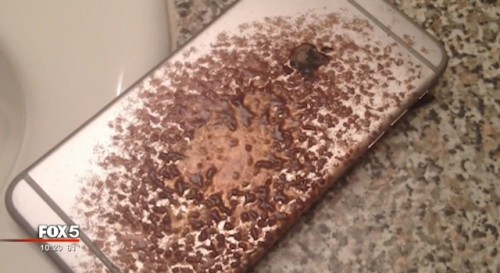 Grimsley pushed the phone off the bed before it could ignite the blankets, then pushed it off the carpet onto a hard surface and waited out the fire. "The whole apartment could have burned down," said Grimsley.
Apple has already agreed to replace the iPhone with a new one, but Grimsley says the company could have asked for additional details on the issue or offered any further help.
So far, there has been no response from Apple concerning the burnt phone. Still, the company may be working on an official statement.
[via iClarified]

Leave a comment