iPhone 6s to Feature 12-Megapixel Camera, Five-Element Lens and Larger Sensor

According to the latest report from people familiar with the matter, the next-generation iPhone will feature a 12-megapixel camera with five-element lens and a larger sensor. The sensor inside the iPhone 6s Plus may be slightly better, sources claim. The information comes from Business Insider reporters, that's why I think that we can believe it.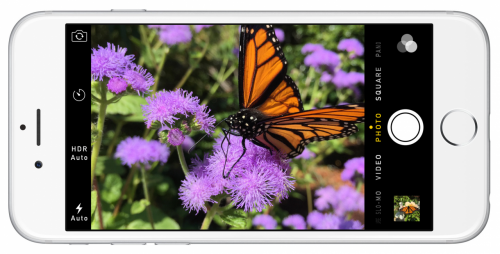 Apple is currently ordering suppliers to produce five-element lenses for the iPhone 6S that are designed to work with 12-megapixel camera sensors, a person within Apple's supply chain told Business Insider. These components are said to be in the mass-production stage and are on schedule, this source said.
First reports about a 12-megapixel camera began to appear on the Internet last year. It's high time the guys from Cupertino added a better camera to their handset. Most of the devices manufactured these days have at least 12-megapixel sensors.
The same insiders claim Apple has begun ordering new six-element lenses for the iPhone 7. Looks like this device will get a camera even better than in the iPhone 6s.
[via iClarified]

Leave a comment