iPhone 6s to Feature 'Force Touch' and 2GB of RAM - Rumor

Earlier this week I told you that the next-generation iPhone will feature a dual-lens camera system and the support of pressure-sensitive display technology called "Force Touch". Yesterday, a new report from Asian insiders appeared online, which once again suggests that the guys from Cupertino will add "Force Touch" to their new handset called presumably the iPhone 6s. Apart from that, the same sources believe the smartphone will also feature 2GB of RAM. And that is a noticeable improvement since the iPhone 6 and iPhone 6 Plus both have only 1GB of RAM on board.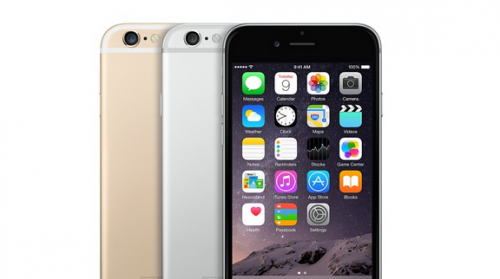 In addition to the extra gigabyte of RAM, Apple will likely move to new LPDDR4 chips, according to TechNews Taiwan. LPDDR4 is rated for twice the bandwidth of LPDDR3 — found in the iPhone 6 series — while keeping power consumption the same.
Such firms as Samsung, Hynix and Micron-Elpida will reportedly become the suppliers of the new RAM for the next-gen iPhone. Making three companies responsible for the production of one component, Apple hopes to avoid delays. A good decision.
The date of the release of the iPhone 6s remains unknown, however, it is very likely that Apple will announce its new handset (or handsets) in September.
[via AppleInsider]

Leave a comment