Judge Denies Apple Injunction Against Amazon's Appstore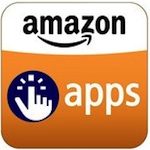 A federal judge has denied Apple's preliminary injunction against Amazon. A preliminary injunction is usually ordered when the judge believes that there is a substantial likelihood of success on the merits of the case, or a substantial threat of irreparable damage.
In March Apple accused Amazon in using the term "Appstore" for its Android marketplace (the company believes that the terms is its trademark) and asked the judge to prohibit Amazon to use the term. The company was afraid of confusion between Apple and Amazon's app stores and believes that use of the term by other companies can "confuse and mislead customers."

Leave a comment