LA Unified School District students will get iPads

Apple has recently won a large supply contract for iPads to LA Unified School District. According to the program, all students in the school district will be equipped with iPad. The gadget will boast the Pearson Common Core System of Courses presented as a new app. Moreover, Apple's iWork (Pages, Keynote, Numbers) and iLife (iMovie, iPhoto, GarageBand) suites will be preloaded on each iPad as well as some educational third-party apps.  Apple says that the $30 million commitment is the beginning of a bigger contract from Los Angeles schools.
The first 31,000 iPads are only the initial phase of the program, which plans to buy and distribute iPads to all 640,000 students in the nation's second-largest school district by late 2014, Mark Hovatter, the chief facilities executive for the LAUSD, told CITEworld.

"The most important thing is to try to prepare the kids for the technology they are going to face when they are going to graduate," said Hovatter. "This is phase one, a mix of high school, middle school, and elementary students. We're targeting kids who most likely don't have their own computers or laptops or iPads. Their only exposure to computers now is going to be in their schools.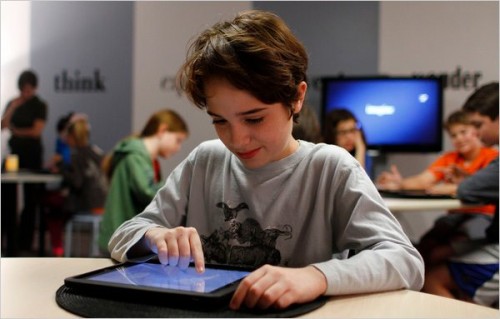 This number of iPad is to be added to the figures of the next year. It is believed that Apple gains $400 of revenue from each iPad, so the Cupertino company will get $256 million for the deal. Moreover, this a good start for future contracts with school districts, which would like to implement the new tendency.
Last but not the least, a lot of children who cannot afford buying a Apple gadget, will gain access to it.

Leave a comment