Martin Hajek Creates New iPad Pro Concept [Images]

As you probably know, apart from releasing the Apple Watch and the 12-inch MacBook Air sometime this year, the guys from Cupertino are expected to launch the new version of its iPad. This version will feature an enormous 12-inch display (yes, just like the next-gen MacBook), thin aluminum body, Touch ID fingerprint sensor and a bunch of other useful features. People familiar with the matter claim the tablet will be targeted at the enterprise users and called the iPad Pro. Keeping these things in mind, a well-known designer Martin Hajek has recently created a new iPad Pro concept.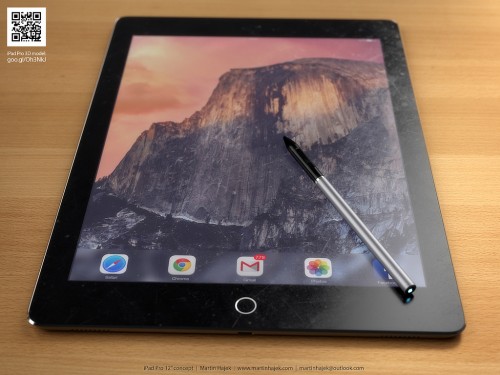 Aside from the larger-screen iPad, Hajek has also showed us how the stylus for the tablet may look like. Take a look.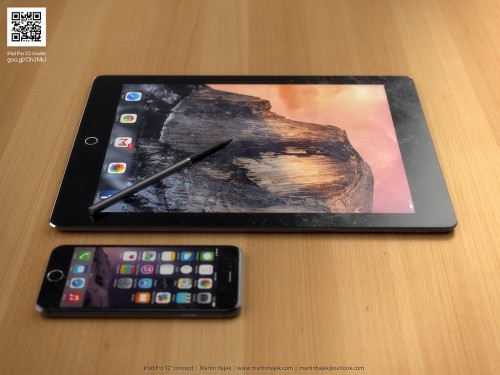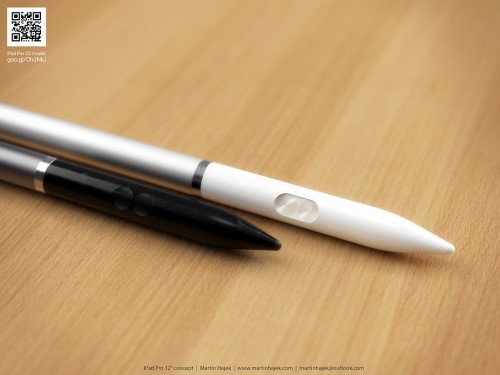 Here's what the designer writes about his creation:
As you can see the bezel is 'back', comparing the 'Pro' with the Air 2 and Mini 3 shows a much larger bezel-area. Other changes include having speaker holes on both the top and bottom of the iPad.
Although in the past Martin Hajek created several iPhone concepts, which looked very similar to the actual gadgets released by Apple, I don't think that the iPad Pro will boast of such thick bezels. In all the other respects, the design of the tablet resembles other Apple products.
[via iClarified]

Leave a comment