NFC Chip Found in iPhone 6 and iPhone 6 Plus Will Work Only With Apple Pay?

Although both iPhone 6 and iPhone 6 Plus can boast of the NFC chip, it appears that the guys from Cupertino plan to use it only for making their payments service Apple Pay workable. Other possible ways of utilising the Near Field Communication technology won't be supported, which means that the developers won't get access to the iPhone's NFC antenna and won't be able to create third-party apps based on the advanced communication technology. The information was shared by Apple's spokeswoman, so I guess we can believe it.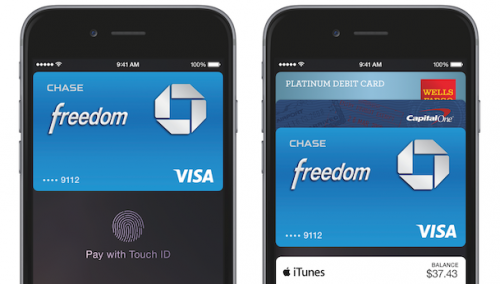 The NFC antenna found on Apple's iPhone 6 and iPhone 6 Plus will only be used with the company's "Apple Pay" mobile payment solution and will not be available to developers for use in third-party apps, reports Cult of Mac. The confirmation comes by way of an Apple spokeswoman, who also declined to comment on future plans for the technology's use in other instances.
This situation resembles the situation with Apple's Touch ID fingerprint sensor, which was introduced last year. Its usage is currently restricted to device unlocking and iTunes purchases. Nevertheless, at the Worldwide Developers Conference this summer, the guys from Cupertino promised that the developers will get an opportunity to integrate the Touch ID functionality into iOS 8 apps. We'll soon find out if Apple can keep its word.
Apple Pay will be launched in the USA in October. As noted by several reliable sources, major retailers and banks are currently doing their best to integrate the new payments service into their existing systems.
[via MacRumors]

Leave a comment