Only 22% of Apple Watch Pre-Orders Shipped to Customers

According to the latest report from a research firm called Slice Intelligence, only about 22% of Apple Watch pre-orders have been shipped on the launch weekend. What this means is that most of the customers haven't yet received the wearable device they have pre-ordered.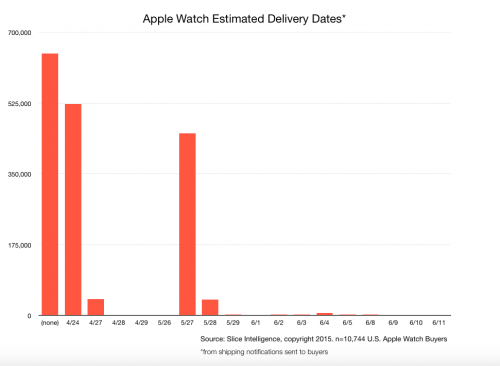 If you are interested in numbers, only about 376.000 customers have already got their long-anticipated wearable devices. In case you don't know, the total number of the Apple Watch pre-orders is equal to 1.7 million. Looks like the guys from Cupertino are indeed having problems with the supply of the gadget and won't manage to catch up with the demand for the smartwatch in the near future.
Slice reports that 547,000 watches are expected to ship between April 27 and June 11. In addition to those orders, 639,000 customers will need to check their email for word of when their 647,000 pre-ordered Apple Watches will be shipped.
The launch of the Apple Watch in several new countries is scheduled for May 8th. We'll see if Apple manages to organize it in time.
[via iClarified]

Leave a comment