Rumor: Apple to hold 'iPad 3' & iOS 5.1 event in early February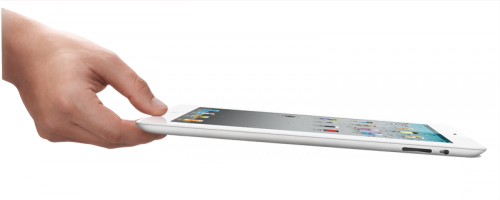 Japanese website Macotakara reported today that Apple is planning to hold an earlier-than-expected special event to unveil a so-called "iPad 3" along with iOS 5.1 in early February. Despite a rumored early February introduction, the report claims that the new iPad would still launch in early March, much like the iPad 2 in 2011. Last year, the iPad 2 was unveiled in a media event held on March 2 and was released on March 11. Apple seems to want its customers to wait little bit longer for the next-generation iPad.  The delay might be caused by the fact that Chinese factories will be shut down to celebrate that country's New Year. This year's festival is earlier than usual, and runs from Jan. 23 through 28.
Recent reports have suggested that Foxconn and Pegatron will begin shipping the first "iPad 3" units in early March. Rumors leading up to the anticipated iPad unveiling have generally pointed toward a March launch of the device, but a month long wait time between the unveiling and sale of a new iPad would be a change from Apple's approach in 2011.
Different sources have generally agreed that the next iPad will support a new high-resolution "Retina Display"  and that Apple will continue to sell the current-generation iPad 2 at a reduced price.

Leave a comment