Websites Start Activating Safari Push Notifications Ahead of OS X Mavericks Launch

Apple is expected to officially release OS X Mavericks this evening. Ahead of the launch, several sites have successfully activated push notifications for Safari - a feature that allows any web page to send OS X 10.9 users various updates.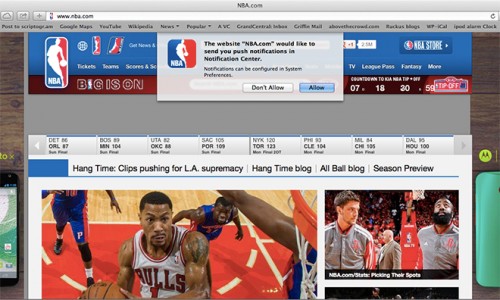 AppleInsider writes:
First spotted by MacRumors, the NBA.com and The New York Times have apparently activated support for the feature, but have yet to send out any notifications. Other sites are expected to follow suit once Apple officially releases Mavericks to the public, which could come soon, as the company is widely expected to announce the new operating system alongside next-generation iPads at a special event in San Francisco on Tuesday.
By the way, the live coverage of the Apple's media event will be available on our site, so stay tuned.

Leave a comment