Western Union Now Supports Apple Pay

According to the latest report released by Western Union, the service has recently begun supporting Apple Pay. This means that from now on, the customers from all over the USA can transfer money or pay bills with the help of Western Union directly from their iPhone.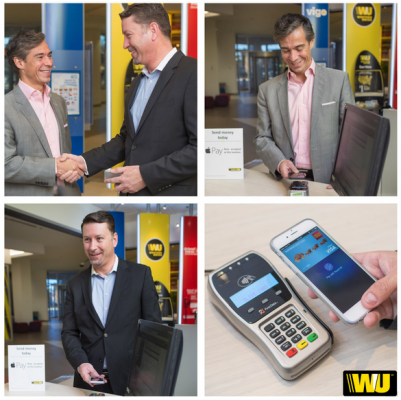 If you plan to use the service, you must register your debit card or cards on the iPhone. Before doing so, however, make sure that your bank supports Apple Pay. To transfer money or make a payment, one should hold the iPhone with a finger on the Touch ID sensor near the contactless reader. Everything is incredibly simple.
Western Union just issued a press release this morning announcing that its rolling out support for Apple Pay at thousands of its flagship locations and kiosks. By accepting Apple Pay, customers will be able to transfer money and pay bills via Western Union with their iPhone and Apple Pay.
As you probably know, Apple Pay is currently available only in the United States of America. However, very soon the NFC-based payments system is expected to be launched in some more countries. People familiar with the matter believe Canada and the United Kingdom will be the first to adopt Apple Pay after the USA.
[via iDownloadBlog]

Leave a comment