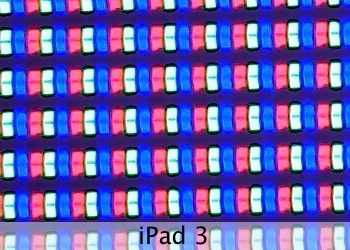 Lukas Mathis posted several images of the new iPad 3 Retina Display under a microscope. The photos were taken at approximately 80x magnification.
Below are the photos of iPad 2 display and iPad 3 vs iPhone 4S display:

Leave a comment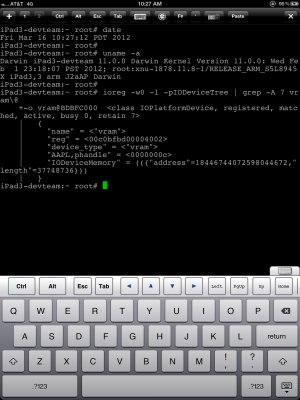 The iPhone Dev-Team has successfully jailbroken the new iPad 3:
jailbroken iPad3: http://twitpic.com/8x48rt http://twitpic.com/8x48xg (Just a first step, still lots of work to do! No ETA!)
As usual it is unclear when public version will be available. Still great news!

Leave a comment, read comments [3]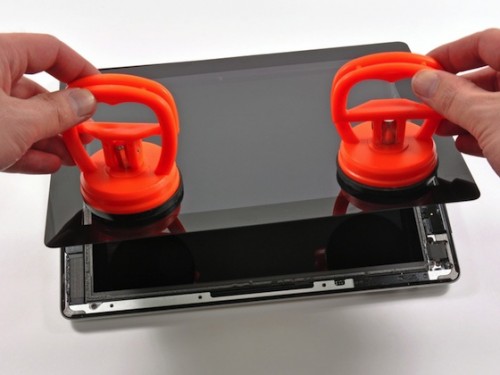 Fixit prefers not to waste time and already got their hands on the new iPad. To disassemble the recently released Apple's tablet, the teardown experts travelled to Australia where it is officially on sale.
The front panel of the new iPad was removed by using heat, guitar picks as an opening tool, and suction cups. The teardown offers the first conformation of multiply rumours that circulated ahead the release of the new iPad.
Among the details revealed in the teardown:
The new Retina display is manufactured by Samsung that is claimed to be the sole supplier of Retina displays for the new iPad;
Broadcom BCM4430 Wi-Fi/Bluetooth chip that means the new iPad supports low-power Bluetooth 4.0;
A5X system-on-a-chip that was also built by Samsung, and markings on it indicate it was manufactured in the first week of 2012;

Leave a comment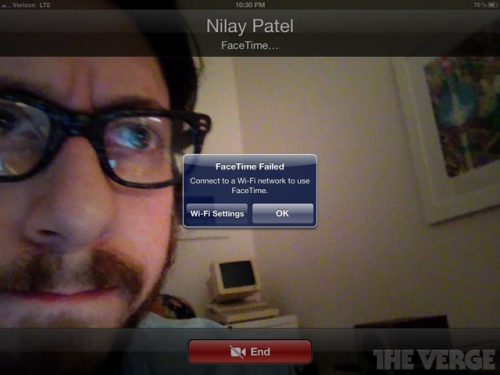 Having performed some testing, The Verge discovered that the recently-released iPad will need a Wi-Fi connection to use FaceTime, the device will not be allowed to make FaceTime calls on LTE network.
The iPad show that LTE service on the device is significantly faster than previous-generation 3G networking. Some said that the average download speed is 17 megabits per second on Verizon LTE network, while on AT&T's network it reaches 12 mbps.

Leave a comment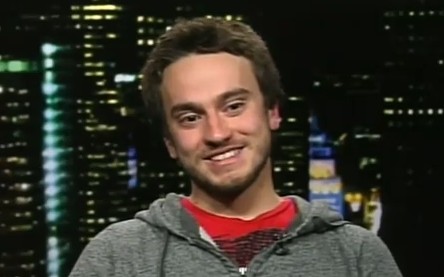 Famous hacker George Hotz (aka Geohot) was arrested and charged with felony marijuana possession while en route to SXSW conference.
Hotz was on his way to give a talk at SXSW, when he had to pass through a border patrol checkpoint in Sierra Blanca. According to a source familiar with the case, Department of Homeland Security officers brought drug dogs to each car. When the dogs barked, Hotz (and his passengers) were pulled over for more searching.

Leave a comment

Famous hacker I0n1c has just announced the successful jailbreak of iOS 5.1 on the iPad 2. He posted several prove pictures on Twitter.
No details yet, no dates for utilities and etc. No info whether this is jailbreak is untethered or not.

Leave a comment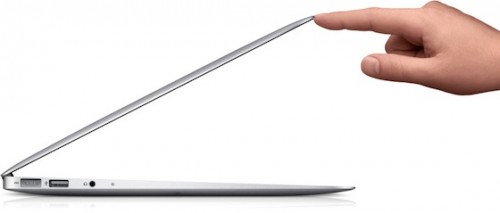 A Mac accessory maker this week indicated that Apple is "likely" to launch its 15-inch MacBook Air in April. The anonymous source said the thin-and-light notebook would be similar to current MacBook Air models with ports on both sides, no optical drive and no ethernet cable.
The vendor reportedly speculated that the new 15-inch MacBook Air would "effectively (kill) the (MacBook) Pro for the average consumer." They suggested that the new MacBook Air could even replace the 15-inch MacBook Pro, leaving the "Pro" moniker only to Apple's high-end 17-inch model.

Leave a comment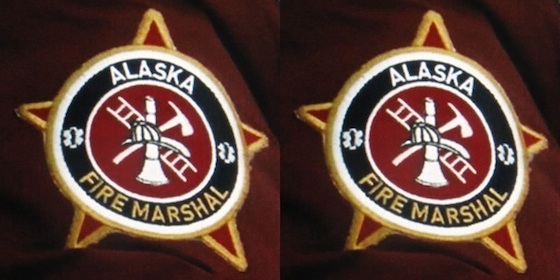 Color and detail handling Blu-ray (right) and iTunes 1080p (left)
Last week Ars Technica reported on the compression technology being utilized by Apple with the new 1080p video content available on the iTunes Store. This technology has allowed the company to increase file sizes by 15-25% in comparison to 720p while more than doubling the number of pixels. Now Ars Technica published a new analysis comparing relative quality of 1080p iTunes content with Blu-ray format.

Leave a comment


Hebrew-language newspaper Calcalist now reports that Apple and Anobit, which was acquired by Apple late last year, are actively recruiting workers for the company's research operations in Israel. That goes against the rumors claiming that the downsizing was said to be part of the acquisition, as some of Anobit's employees were no longer needed at the company.
According to the report, Anobit has changed its name to HDC (R&D center in Herzliya). The company's former president, Airel Maislos, is believed to be the new senior executive at Apple's development center.

Leave a comment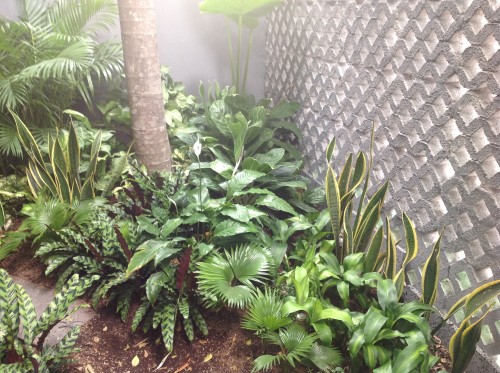 Vietnamese website Tinh.te claimed on Tuesday to have received an LTE-capable version of Apple's new iPad. And soon there appeared a series of photos made by the third-generation iPad.
Later on Tuesday, a group of photos supposedly taken by the new iPad were posted to the website's forums. It's clear from the images that the new iPad camera is not as good as the 8-megapixel camera on the iPhone 4S, but, when compared to the iPad 2, which had a less-than-1-megapixel resolution, it's a definite step up.

Leave a comment


IHS iSuppli analyst Vinita Jakhanwal claims that Samsung is currently the sole supplier of the ultra-high resolution Retina display in the new iPad.
Samsung Electronics Co. (005930) will supply the touch screen for Apple Inc. (AAPL)'s new iPad after LG Display Co. (034220) and Sharp Corp. (6753) didn't meet the U.S. company's quality requirements, according to an analyst with iSuppli.

Samsung, the world's top flat-panel maker, currently is the sole vendor of the display for the 9.7-inch device, said Vinita Jakhanwal, a senior manager at iSuppli, a unit of Englewood, Colorado-based IHS Inc.

Leave a comment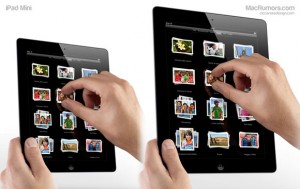 Citing an anonymous Samsung executive, The Korea Times has recently reported that Apple indeed plans to launch the 7.85-inch iPad model. The unknown Samsung's executive revealed that Apple has committed a purchase at least $9.7 billion worth of components from the company, and if the demand for is strong, Apple's expenditures will reach as much as $11 billion. The executive claims that the demand will be driven partly by the recently-released iPad, MacBook Air and a smaller iPad.
''The contract is expected to rise to $11 billion by the end of this year as Apple is planning to release a smaller iPad, probably with a 7.85-inch screen, and to sell more of its MacBook Air PCs using Samsung's faster solid state drive (SSD) storage,'' the official said.

Leave a comment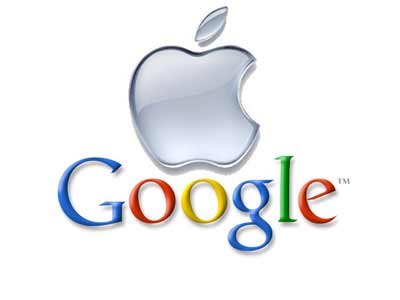 According to Bloomberg, Federal Trade Commission's antitrust investigators subpoenaed Apple requesting details on the company's agreement with Google, according to which Google has become the default search engines on iOS devices. Reportedly, last year Google has paid Apple $1 billion in the iOS search agreement, and the subpoena is part of an antitrust investigation that is currently conducted over Google's business practices.

Leave a comment

Tinhte.vn has posted the first unboxing video of the new LTE iPad.
IPad feeling holding the 3rd generation is great, still very solid machine like the iPad 2 but is somewhat heavier and thicker than a bit. Really do not know if it's difficult for you to feel very small changes. Biggest difference is the design on the back of your camera slightly larger than the iPad 2 due to large sensor and lens structure also changed. In general, third-generation iPad would make those who want a radical change in design is unsatisfactory but it is still very beautiful at this time.

Leave a comment

Last month analyst from Piper Jaffray Gene Munster said that Apple was investigating offerings of components for its rumored television set, contacting suppliers to find out what production capabilities they can provide.
According to Business Insider, a new report from analyst from Jeffries & Co. PeterMisek claims that "small quantities" of different components is shipped to Apple's suppliers of television display panels. Misek expects that Apple will start commercial production of its TV set in May or June, with the release coming in the fourth quarter of 2012.

Leave a comment