Reuters reports that Taiwanese maker TSMC has started a test production run of A6 processors designed for future Apple handsets. TSCM is not yet confirmed as the manufacturer of Apple's A6 processors, but it is said that decision is already "authorized". The only reason for delaying the deal is the potential yield rate of the chip production.

Leave a comment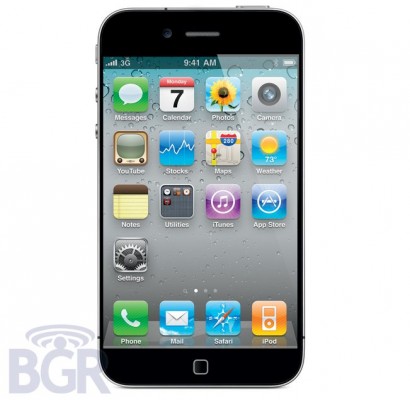 According to BGR Apple will released a cheap $350 iPhone this year. They also claim that the price for the iPhone 4 will be reduced too and Apple will unveil a new iPhone 4S/5 in late August.
We just received some new information from an incredibly solid source of ours. According to our source, Apple will indeed be launching a prepaid / lower cost iPhone this year. We are told the handset will retail for no more than $350 without contract. Ready for the really interesting part? It's entirely possible that the low-cost iPhone will in fact be the iPhone 3GS.
BGR also confirmed previous rumors that iPhone 5 will feature a radical new design. It is still unclear whether iPhone 5 or iPhone 4S is to be released next. Source says that new device will be "at least announced by the end of Summer, late August-ish.". And yes, Apple will continue to sell the iPhone 4.
Lot's of rumors lately. We will keep you informed.

Leave a comment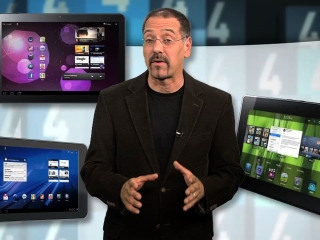 iPad is not the only tablet on the market today. CNet specialist Brian Cooley runs down a list of the Top 5 tablets that could be better than an iPad. Let's take a look:

Leave a comment

Taiwanese site Apple.pro republished some photos originally posted to Weibo, a Chinese microblogging service similar to Twitter. The images claim to be a future "iPhone 4GS" test model. While we doubt this is real you can still look at the photos:

Leave a comment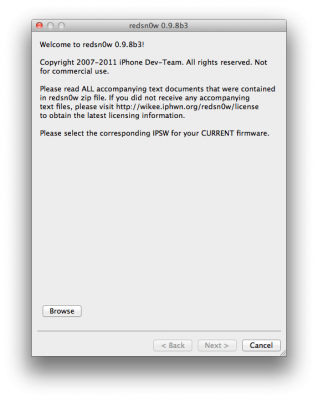 The iPhone Dev-Team has released RedSn0w 0.9.8b3 which can perform a tethered jailbreak on iOS 4.3.4. This means that you will have to connect your device to a computer and run redsn0w each time you restart.
For the convenience of kernel hackers like @comex and @i0n1c, we have a new redsn0w 0.9.8b3 that supports a TETHERED jailbreak for iOS 4.3.4 on all devices that have 4.3.4 except the iPad2. The vast majority of people will want to stay back at 4.3.3 because that's where the untethered jailbreak is! There are no new features in 4.3.4 - only fixes for jailbreak exploits.

Also, this is a good time to remind everyone (since we're still seeing confusion about this): iPad2 owners with a baseband (3G or CDMA) cannot currently use saved blobs to go back to 4.3.3 once the signing window is closed. This is unlike every other device, so don't be confused! iPad2 owners with basebands should stay away from all updates to maintain your jailbreak!
This jailbreak works with iPhone 3GS, iPhone 4, iPad 1, iPod Touch 3G and iPod Touch 4G. It does not work with iPad 2.

Leave a comment, read comments [2]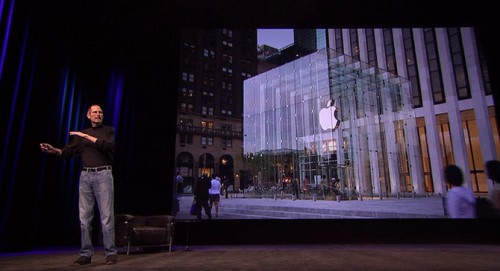 Basing on estimations from retail sales expert David Berman, USA Today reports that Apple is taking "a massive bite" of retail sales in the USA. Ever-growing sales of iOS devices and Mac computers that continue to outrun sales of other computer makers along with company's margins cannot pass unnoticed. The publication reads:

Leave a comment

Sales of $40 magnetic smart covers designed to protect the iPad 2 amounted to collective $300 million for Apple in recent quarter, as BMO Capital's analyst Keith Bachman said on Monday in his note to investors. Half of that figure makes up pure profit for the company.
Read the rest of this entry »

Leave a comment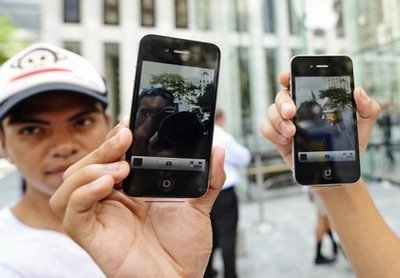 According to Reuters report, Apple and China Telecom have come to agreement on the iPhone and decided that the handset will be offered by the end of the year. Until now iPhone was available on 1.4 billion people market through the China Unicom network.

Leave a comment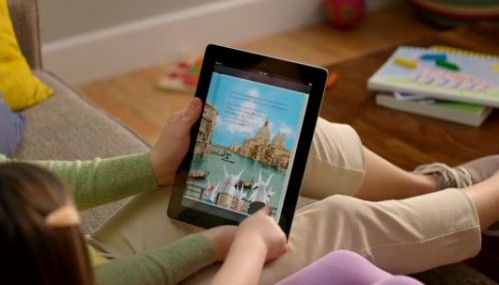 Patently Apple reported about Apple's new patent application from last week which describes some innovations in using new gestures in children's books in iBooks.

Leave a comment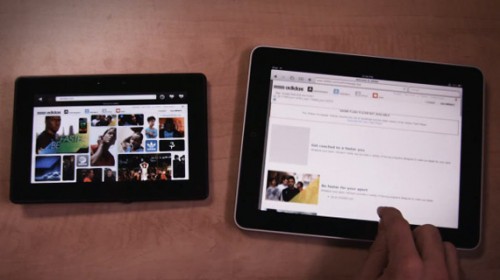 According to analyst Mike Abramsky with RBC Capital, BlackBerry-manufacturer Research in Motion should change itself and alter its outdated way of thinking by spinning-off its network and handset departments.

Leave a comment

Apple have recently released iOS 4.3.4 for iPhone 4, iPhone 3GS, iPad 1, iPad 2, iPod Touch 3G and iPod Touch 4G. Here are the direct links for each device that is supported by the update:

Leave a comment


Famous iPhone hacker Stefan Esser, also known as i0n1c, recently wrote on twitter that we should not expect untether jailbreak for iOS 4.3.4 anytime soon. i0n1c was the one who created untether for iOS 4.3.3 firmware.
Our advice is simple - save your 4.3.3 SHSH keys asap. With these SHSH keys you will be able to restore to iOS 4.3.3 anytime, without - only iOS 4.3.4. Here are tutorials for you.

Leave a comment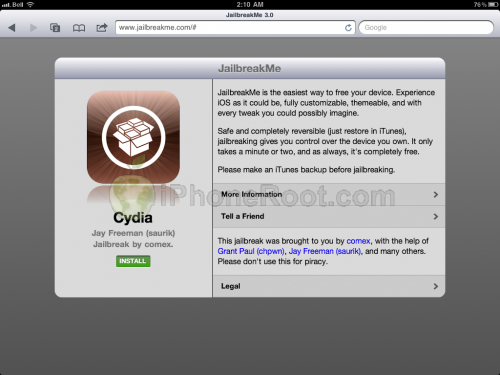 Apple today released iOS 4.3.4 to block the recent jailbreak released by comex. Do not update if you want to remain jailbroken.
Apple will soon stop signing iOS 4.3.3 so please save your SHSH blobs as soon as possible. We have step-by-step tutorials for you:
If you want to jailbreak but haven't yet, you can find our instructions on how to jailbreak here.

Leave a comment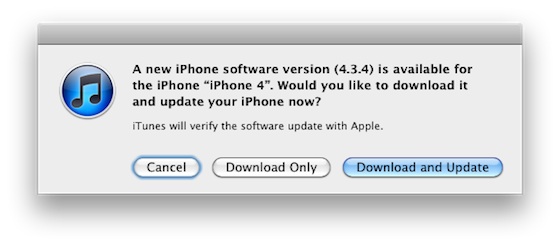 Apple has released iOS 4.3.4 to block the PDF exploit used by comex in JailbreakMe utility. JailbreakMe can wireless jailbreak all devices on iOS 4.3.3.
iOS 4.3.4 Software Update
Fixes security vulnerability associated with viewing malicious PDF files.

Products compatible with this software update:
• iPhone 4 (GSM model)
• iPhone 3GS
• iPad 2
• iPad
• iPod touch (4th generation)
• iPod touch (3rd generation)
For iPhone 4 Verizon Apple released iOS 4.2.9.
The official information is available here: http://support.apple.com/kb/HT1222

Leave a comment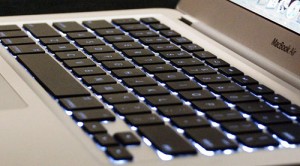 The new MacBook may come with a return of the backlit keyboard. The backlit keyboard was omitted from the October 2010 redesign of the laptops line, as rumored, due to design issues and battery life constrains. The new MacBook Airs will feature the design of 2010 MacBook Airs. A backlit keyboard may be helpful in low-light conditions, and it's currently implemented in all versions of Apple's MacBook Pro line. Appleinsider's sources, who are familiar with the matter, claim that the new laptops will be launched any time this month.
With the release of new models later this month, Apple is set to reinstate a feature to its MacBook Airs that went missing when the company overhauled the ultra-thin notebooks into more cost-affordable products late last year, AppleInsider has learned.

According to people familiar with the matter, backlit keyboards will join the string of hardware enhancements planned for the new 11.6- and 13.3-inch notebooks, which are also expected to adopt high-speed Thunderbolt ports, an upgrade to Intel's Sandy Bridge architecture, and possibly high-speed 400MBps flash memory.

Leave a comment