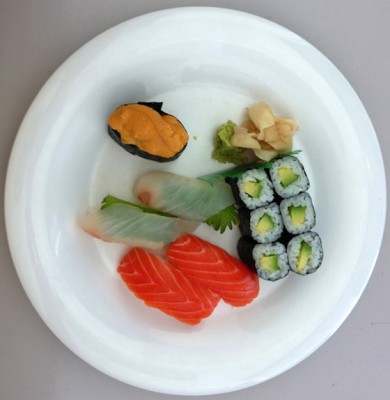 Pocketnow.com claims that it has found a photo taken by the iPhone 5. The EXIF data shows that the shot was made by the iPhone 4, but the original size of the photo, before cropping, was nearly 8 megapixels. The iPhone 4's camera resolution is 5 megapixels, so the shot touched off rumors that it was made by the iPhone 5. The original image was taken by an Apple engineer working on Safari and WebKit for iOS eating lunch at work.
This (very attractive) photo claims to have been taken by an iPhone 4, but the rest of its EXIF data tells a different story: although the image has been cropped to 2235x2291 (5.12 megapixels), the original picture was a much larger 3264x2448 -- or just shy of eight megapixels. What's more, the lens was recorded as a 4.3mm f/2.4, which is closer to that of a point-and-shoot than the iPhone 4's actual 3.85mm f/2.8.

Leave a comment

Voice input in Android
9to5Mac has reported that Apple seeded some mobile carriers with a "near-final" build of iOS 5 with the enabling of Nuance's Speech to Text as a system-wide service:
According to a source testing the feature, it works almost identically (video above) to the Android operating system's speech-to-text feature. It's also very polished, quick, and accurate said the source – which is obvious for being an Apple product but also is indicative of the product being nearly complete.
The special microphone button was already noticed in iOS 5. This allows users to dictate rather than type. It seems that Apple plans to release its Nuance speech recognition system alongside the public release of iOS 5 set for launch in this fall.

Leave a comment

iOS task switcher that is activated when you double-click the home button is obviously not the best solution for task switching on handsets.More user-friendly solution is implemented in webOS devices. It is based on metaphor of card switching and allows you to easily manage running tasks on the screen.

Leave a comment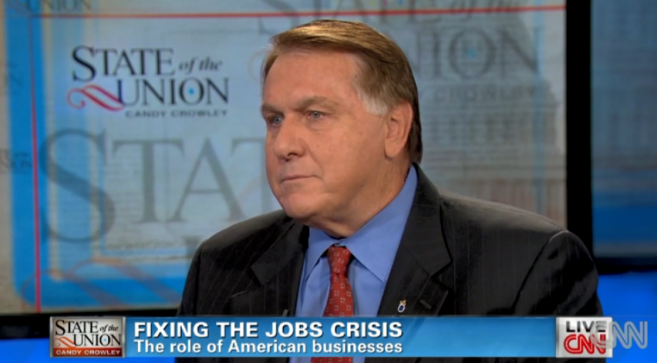 Recently in an interview on State of the Union of CNN channel, Jim Hoffa, International Brotherhood of Teamsters Union President, claimed that Apple is unpatriotic as it outsources manufacturing in other countries.

Leave a comment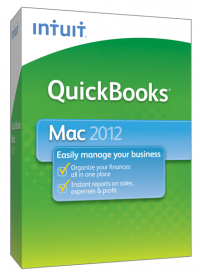 Today Intuit announced that the QuickBooks for Mac 2012, financial management software for small businesses, was enhanced for OS X Lion. Over fifty new features were added to the software, including vendor and customer history panels, transaction list, improved search with filters and keywords. The software will be put on sale September 26 as a digital version for download on the Apple's and Intuit's online store, Amazon.com and other retail stores at $230 for a single user. Boxed versions will be available from October 9.

Leave a comment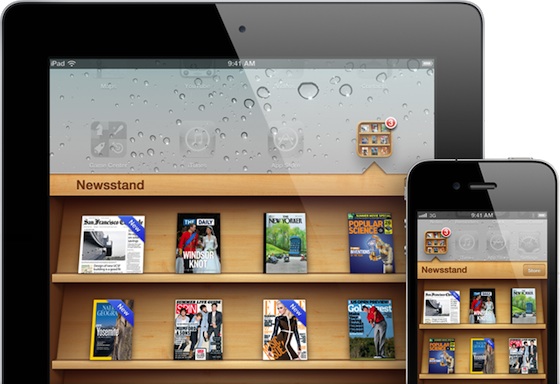 Today Adobe announced that Digital Publishing Suite will support Apple upcoming Newsstand service for iOS 5. Newsstand feature is designed to serve as the organization centre for digital subscriptions in Apple's iOS 5, allowing users to easily access the recent content downloaded in background mode.

Leave a comment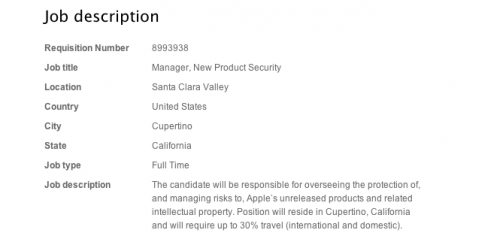 After amazing lost of the iPhone 5 prototype, Apple seems to start worry about their forthcoming devices, having posted a job listing for two positions that are titled "New Product Security Managers". Noteworthy to say, that these positions became available just a day after there appeared rumors claiming that Apple had lost the iPhone 5 prototype at a San Francisco bar. That's probably somewhat of a coincidence, but it is obvious that the company does its best to protect future products and its intellectual property, describing the new jobs as follows:
The candidate will be responsible for overseeing the protection of, and managing risks to, Apple's unreleased products and related intellectual property. Position will reside in Cupertino, California and will require up to 30% travel (international and domestic). The individual will collaborate with other security managers by contributing to, and managing execution of, strategic initiatives set forth by Director, Global Security.

Leave a comment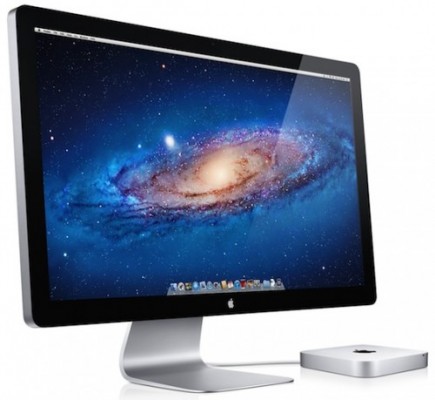 MacRumors reports that Apple is shipping its new 27-inch Thunderbolt Display to its retail stores and resellers this week. Early online customer orders are expected to begin shipping on September 15. Apple unveiled this 27-inch LED display in July. The display is the first display that can boast about of the new Thunderbolt I/O technology. The display requires a Mac with a Thunderbolt I/O port. Such Thunderbolt compatibility allows the displays to act as a docking station using a single Thunderbolt cable.
"The Apple Thunderbolt Display is the ultimate docking station for your Mac notebook," Philip Schiller, Apple's senior vice president of Worldwide Product Marketing, said when the display was first unveiled. "With just one cable, users can dock with their new display and connect to high performance peripherals, network connections and audio devices."
The Thunderbolt Display features a built-in FaceTime HD camera, 2.1 speaker system, three USB ports, one Firewire 800 port, one Gigabit Ethernet port, and a second Thunderbolt port to enable daisy chaining, a 16:9 edge-to-edge glass design with an ultra-wide 178 degree viewing angle.

Leave a comment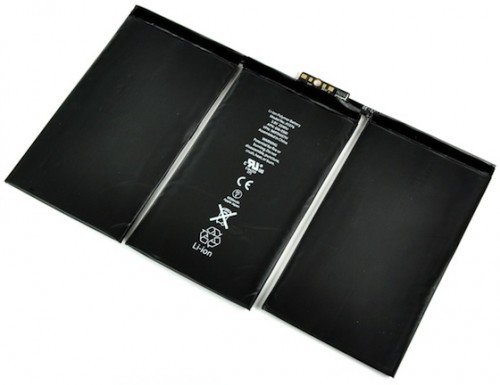 Apple reportedly has made a deal with Simplo and Dynapack to produce and supply a thinner and lighter battery for the iPad 3. Such battery means that the company may work on the iPad with a potentially thicker high-resolution Retina display. The cost of new batteries is 20-30% higher that the current iPad batteries but provides longer service life and higher safety.  Mass production of such batteries are planed on the first quarter of the next year.
With the upcoming iPad 3 to feature a thinner, lighter battery module that is widely believed to be priced 20-30% higher than iPad 2's, Simplo Technology Co. and Dynapack International Technology Corp., both Apple Inc.'s contract suppliers of iPad and Macbook battery packs, will hence secure a surefire profit drive for the near future.

Institutional investors pointed out that the battery pack for iPad 3, scheduled to be massively produced in the first quarter of next year, has been redesigned to be thinner and lighter with a longer service life than iPad 2 edition's.

Leave a comment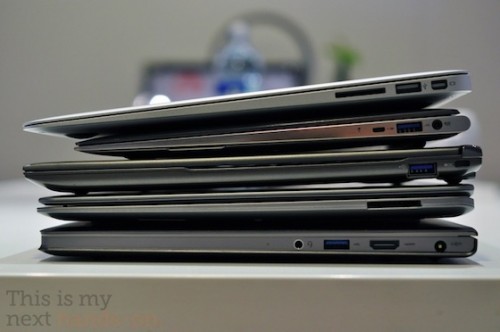 Apple's current generation of MacBook Air is very popular with customers. Apple sells up to 500,000 units per month. MacBook Air's success has drawn the interest of "Ultrabook" models' manufactures whose aim is to compete with the MacBook Air. Intel and Windows PC seem to test the waters, limiting initial shipments to a combined 50,000 units.
First-tier notebook brand vendors Acer, Lenovo, Toshiba and Asustek Computer, understanding that demand for notebooks is unlikely to recover in the fourth quarter, while Apple's products are taking up all the glory in the market, will limit their initial Ultrabook shipment volume to below 50,000 units for testing the water, according to sources from notebook makers.
Intel planed that Ultrabook pricing will start under $1000 but the company faces difficulties trying to bring costs to the point where they can compete with the MacBook Air.

Leave a comment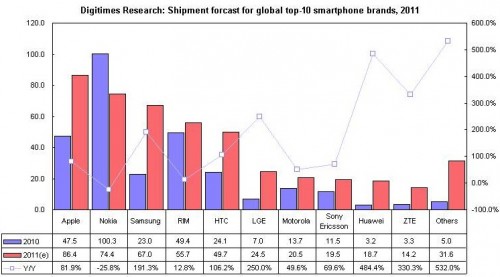 We already reported that in the second quarter of 2011 Apple had passed Nokia as the world's largest smartphone vendor as measured by shipments. But Nokia still excelled Apple in sales to end user. Digitimes Research now projects that Apple will be a top smartphone vendor of 2011 with nearly 19% of the market at 86.4 million units.
Apple is expected to overtake Nokia as the top ranking vendor in terms of shipment volume in 2011, while Huawei Technologies will enjoy robust growth in shipments enabling the China-based company to close its gap with Sony Ericsson and Motorola.

Apple's smartphone shipments are projected to top 86.4 million units in 2011, up 82% from 47.5 million units in 2010. In contrast, Nokia's smartphone shipments in 2011 will decline to 74.4 million units from over 100 million in 2010, said Luke Lin, analyst for Digitimes Research.

Leave a comment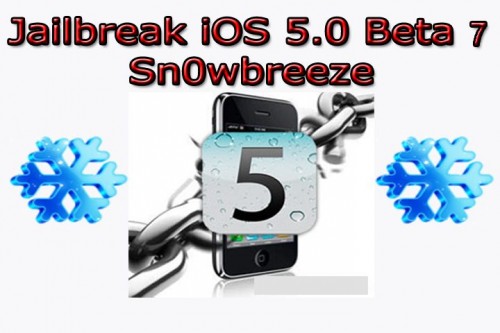 Here is a great step-by-step video describing how to:
install iOS 5 Beta 7 without Apple Developer account
preserve baseband for future unlock,
jailbreak and hactivate iOS 5 Beta 7
Let's watch:

Leave a comment, read comments [19]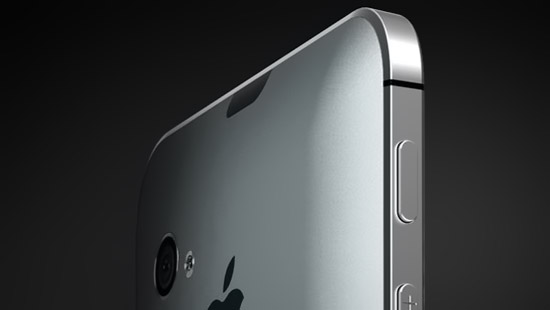 Apple's sales in China are up sixfold and reached $3.8 billion in second quarter revenues. Chinese market remains largely untapped and Apple could increase iPhone sales there by reaching agreements with additional Chinese carriers. However until now Apple hasn't succeeded in reaching the agreement with the largest wireless operator China Mobile, and the sole Apple's carrier in this country remains China Unicom. Moreover, according to DigiTimes, Apple's iconic smartphone will compete with devices from both carriers:

Leave a comment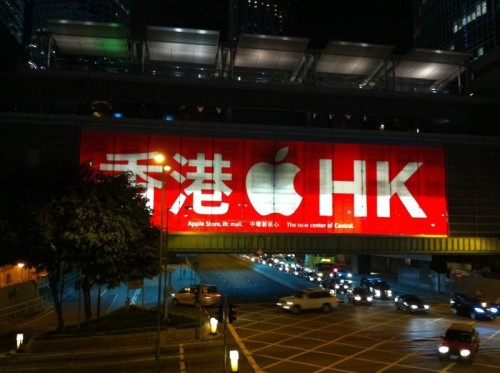 Engadget Chinese has confirmed that the first Apple's retail store in Hong Kong will be open on September 24. Apple does not confirm the date, noting they "don't have further information to share." Construction of the store began in June, but now the two-story store front is covered and promised to be opened in the 4th quarter of 2011. Apple reportedly spent about $20 million on construction alone. Apple will employ more that 300 employees for that store that will serve approximately 40,000 customers each day. An average U.S. Apple store serves four times less flow of customers. This store will obviously thwart a grey market for Apple devices that are extremely popular in Hong Kong.

Leave a comment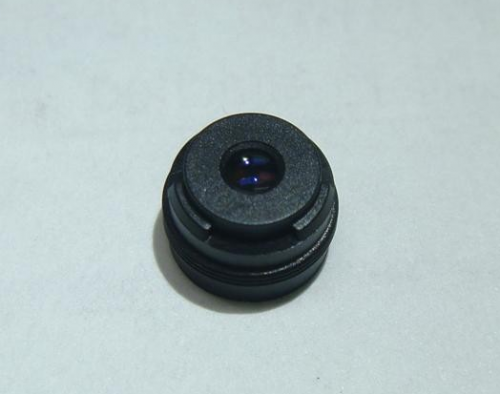 A new report claims that Apple has made a deal with Largan Precision and Genius Electronic Optical to build and supply 8-megapixel camera lenses for the company's forthcoming next-generation handset.
"The two companies are reported to continue supplying lenses for Apple's newest iPhone 5 with an 8-megapixel camera. With relatively higher production yield, Largan, commanding nearly 20% of the global market, will reportedly garner a big order from Apple."
Both companies were previously responsible for production of 5-megapixel lens modules for the current-generation iPhone 4. Today's report claims the two companies will compete and work together as they continue to share Apple has one of their largest customers for the upcoming next-gen iPhone. Last year both companies covered 27.5 percent of global market share and it could move even higher as iPhone sales continue to grow. It's not surprising that Apple continues to source parts from multiple suppliers. This is a move that is common for the company in an attempt to create competition amongst suppliers, drive down prices, and increase production quality while reducing risk.

Leave a comment