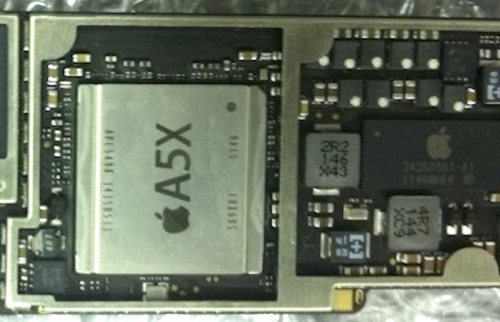 Apple is working on both an enhanced A5 (A5X) chip and a new A6 chip, according to 9to5Mac.
The site noticed that the original iPad's A4 chip was called S5L8930X, the iPad 2's A5 chip was called the S5L8940X, and the recently leaked A5X chip was labeled as S5L8945X. Going from the A4 to the A5 chip saw a jump of 10 in the labeling but going from the A5 to the A5X only had a jump of 5. Thus, the site surmised that the A6 should consequently be called the S5L8950X.
Now evidence of an S5L8950X (A6) chip has been found in the iOS 5.1 beta:

Leave a comment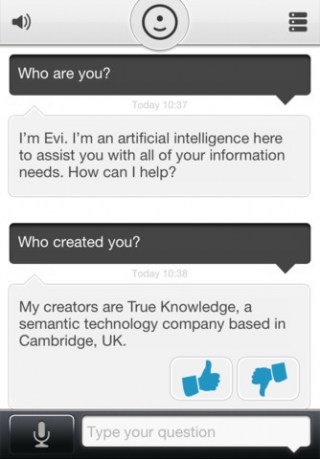 TechCrunch reports that True Knowledge, a company behind a popular Siri-like app for iOS devices, received a call from Apple, who informed that the company is going to remove Evi from the App Store due to its similarities with Siri.

Leave a comment

Apple has posted a new ad entitled, 'iCloud Harmony'.
With iCloud, the stuff you love is everywhere you need it. Automatically.
Let's watch:

Leave a comment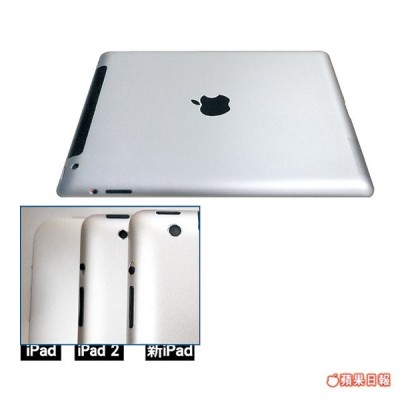 Meijer, a regional big-box retailer in the U.S., slashed the price of the 16GB iPad 2 with Wi-Fi by $70, and Best Buy has begun offering $50 off every iPad 2 model. These facts could, however, suggest that Foxconn is already preparing to ship the device's third-generation successor to Apple in the United States.
The alleged secret shipments from Foxconn were revealed in a shipping manifest from Apple.pro revealed this weekend, which shows a series of shipments scheduled to begin delivery in the U.S. no later than March 9. The mystery orders arriving from Chengdu, China, are said to be under high security. A source from Foxconn's Chengdu plant reportedly indicated that the shipment is for "Apple's latest products."

Leave a comment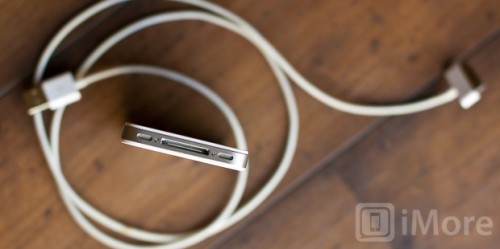 Apple blog iMore has "heard" from unnamed sources that Apple is looking to replace the venerable 30-pin iPhone, iPad and iPod dock connector with a smaller, space-saving successor that will possibly make a debut in the company's next generation iPhone.
An updated "micro dock" could make room for bigger batteries, 4G radios, and other components far more important to the iPhone and iPad in a PC free world. As iMore points out, the current dock connector isn't huge, but as devices continue to get smaller and thinner, every little bit counts.

Leave a comment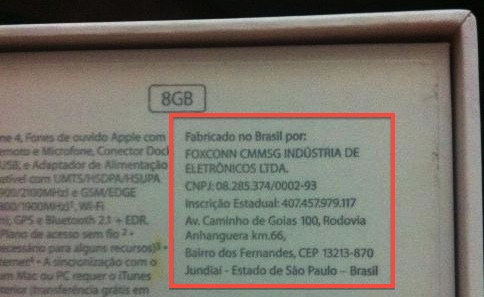 Apple's efforts to diversify iPhone and iPad manufacturing locations and make the devices more affordable in the world's fifth most populous country by eliminating high import taxes has resulted in moving production into Brazil where Foxconn built its factory. The factory has already begun manufacturing the iPhone and Apple has indeed begun selling the Brazilian-made 8 GB iPhone 4 through its online store in that country.
The iPhone 4S and 8 GB iPhone 4 debuted in Brazil in mid-December, but early models were manufactured in China and carried very high pricing with the iPhone 4S starting at the equivalent of over $1400. With exchange rate fluctuations that figure is now over $1500, while the cheaper 8 GB iPhone 4 still comes in at a hefty $1050. The unlocked iPhone 4 is priced at $549 in the United States.

Leave a comment


According to Reuters, the legal dispute over the iPad trademark has taken an interesting twist, with Proview filing a lawsuit against Apple in the U.S. over deception associated with the deal between Apple and Proview.
Apple established a dummy corporation under the name IP Application Development Ltd (IPAD) in order to enter into negotiations over the trademark with Proview in 2009. In its lawsuit, Proview alleges that Apple's efforts to conceal its identity amounted to fraud.

Leave a comment

UPDATE: Tutorials for iOS 5.1 are availbale here.
UPDATE: Tutorials for iOS 5.1.1 can be found here.
Here are our step-by-step tutorials that will guide you through all the process of jailbreaking iOS 5.0.1 with sn0wbreeze, redsn0w, pwnagetool and absenthe:

iPhone 4S
UnTethered jailbreak iOS 5.0 / iOS 5.0.1:
iPhone 4
UnTethered jailbreak iOS 5.0.1:

Leave a comment, read comments [67]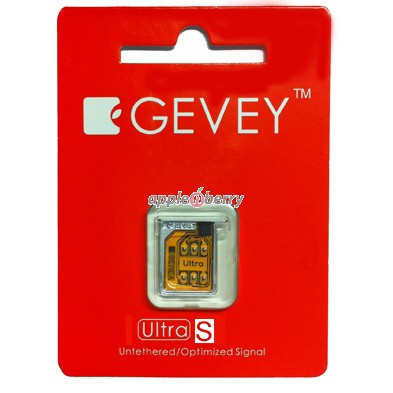 Gevey has announced the Gevey Ultra S SIM interposer which unlocks iPhone 4S without the need for dialing 112 or jailbreaking. The makers claim to be using a new exploit that 'fully unlocks' the device.
Pre-Order ONLY (Shipping ETA Between March 3-March 7)
GEVEY Ultra S for GSM iPhone 4S

No Need to Dial International Emergency Number 112
Untethered Unlock with no Jailbreak Required
Compatible with all GSM iPhone 4S SIM Cards (Does not work on CDMA iPhone)
Complete Unlock with all 2G and 3G data services
No SIM Card Cutting or Physical Modifications
Works on iOS 5.0, 5.0.1
Works on Baseband 1.0.11, 1.013, 1.0.14
Guaranteed Better Reception than Previous
Decreased Power Consumption
Gevey Ultra S is available for $54.99 here.

Take a look at video demonstration:

Leave a comment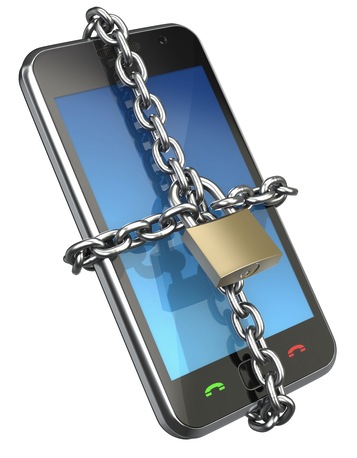 Today the California Attorney General's office announced that Google, Apple Amazon, Hewlett-Packard, Research In Motion and Microsoft have agreed to meet new requirements in notifying users of app's privacy policy.

Leave a comment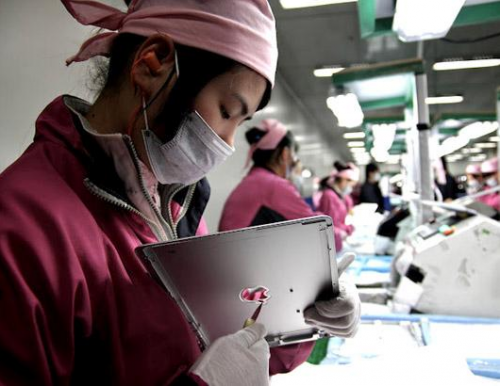 ABC's Nightline special episode offered an inside look at Apple's supply chain revealing that the iPhone, with 141 separate steps that go into its production, is practically a handmade device, while an iPad takes five days and passes through 325 hands during production. Foxconn manages to produce 300,000 camera modules for the iPad daily.
Apple granted reporter Bill Weir permission to go inside Foxconn's factories to see the working conditions as its products were being made for the 30-minute broadcast. However, initial response to the story was that it revealed hardly anything new about the situation.

Leave a comment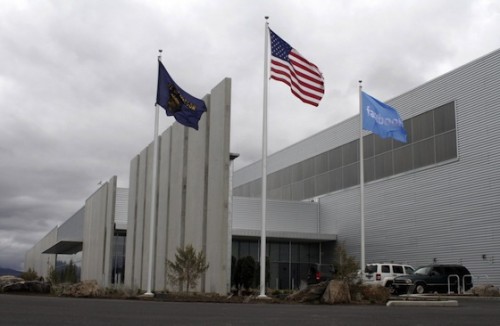 Apple revealed on Tuesday their plans to build a new data center in Prineville, Oregon on a 160-acre plot of land that it purchased for $5.6 million. Last December, sources close to Apple indicated that the company was "nearing a decision" to build a server farm in Oregon and was in discussions over the location, and a week ago Apple publicly confirmed that it has been developing the project, which is known as "Project Maverick."
"We purchased the land and it's for a data center," said Apple spokeswoman Kristin Huguet, adding that the facility will be "green." Earlier this week, the company revealed in a Facilities Environmental Report that its massive server farm in North Carolina will utilize the largest end-user-owned onsite solar array and the largest non utility fuel cell installation in the U.S., making it the only facility in its class to earn LEED Platinum certification.

Leave a comment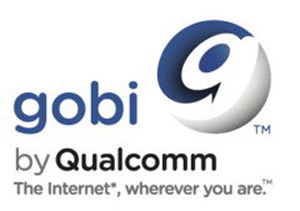 Today chip maker Qualcomm took the wraps off its new chip, a fifth iteration of its Gobi platform. It includes a comprehensive support for TD-LTE, TD-SCDMA, LTE on TDD and FDD networks and has GPS capabilities. Also it supports the EV-DO and HSPA+ for backwards compatibility. Theoretically, such a powerful combination would allow Gobi devices to connect locally to the faster LTE network and stay connected to the Internet on 3G networks worldwide.

Leave a comment


MacBook Air lineup was last updated in July of 2011, when Apple added high-speed Thunderbolt ports and backlit keyboards to both the 11.6- and 13.3-inch models, and  now sources from Apple's supply chain are waiting for the refreshed notebooks.
The anticipated MacBook Air update was mentioned on Tuesday by DigiTimes, which said that assembler Quanta Computer is expected to see its revenues grow thanks to the new product launch. It was said that Apple is "set to launch a new MacBook Air model," but a specific timeline for its release was not given.

Leave a comment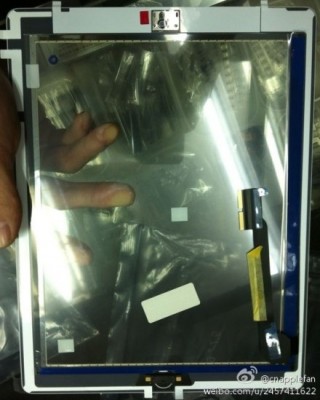 Various iPad 3 parts have leaked in recent weeks, but the front panel of the alleged device has remained unseen until now. Apple.pro points to a posting on Chinese microblogging site Sina Weibo showing what is claimed to be the front glass and digitizer assembly from the iPad 3.
The part appears nearly identical to that of the iPad 2, with the major distinguishing feature being a relatively long ribbon cable extending up the side of the display as opposed to a shorter cable with a sideways orientation seen in the iPad 2. Other features of the iPad 3 display include the same round home button seen in all iOS devices so far and a hole in the top bezel to accommodate both the front-facing camera and the ambient light sensor.

Leave a comment