It turns out that the iPad 2 glass is stronger that iPad 1 generation. It is also a bit more flexible so it has more bending tolerances. This information is great, since the iPad 2 glass was about 27% thinner than iPad 1. Here is a proof video from iFixyouri:

Leave a comment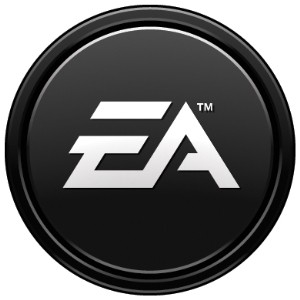 Here is another good sale from EA Games. It includes different games for iPad. This sale ends this week, so hurry up. Go get it from iTunes:
-80%:
Mirror's Edge [iTunes link] $4.99 -> $0.99
Reckless Racing HD [iTunes link] $4.99 -> $0.99
Command & Conquer: Red Alert [iTunes link] $4.99 -> $0.99
Snood [iTunes link] $4.99 -> $0.99
Pictureka [iTunes link] $4.99 -> $0.99
-70%:
Need For Speed Shift [iTunes link] $9.99 -> $2.99
-67%:
Madden 11 [iTunes link] $2.99 -> $0.99
Yahtzee [iTunes link] $2.99 -> $0.99
Boggle [iTunes link] $2.99 -> $0.99

Leave a comment

Apple is continuing their new "if you don't have an iPhone…" campaign, this time showcasing Apple's iOS social gaming platform Game Center.
If you don't have an iPhone, you don't have the largest selection of games. And you don't have Game Center, that let's you play with your friends wherever they are.

Leave a comment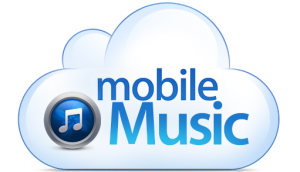 The Apple's new MobileMe, set for April, will have a new music component, dubbed "locker".  There are not enough details, but the new service is called as your digital life stored in the cloud. The locker service will reportedly costs around $20 per a year.
Apple made a licensing deal with Warner Music Group and uses it to secure agreements with other labels. Moreover, almost everybody knows that Apple is working on a cloud-based iTunes music streaming service to provide permanent backup of downloaded songs.
The service also would allow downloads to iPad, iPod and iPhone devices linked to the same iTunes account. The move would be a step closer to universal access to content centrally stored on the Internet.
That information suggests that Apple will introduce a rumored music streaming service. We'll see. April is soon!

Leave a comment


Yesterday Apple's Mac OS X celebrated its 10th birthday! Mac OS X 10.0 deputed on March 24, 2001 and had a codename "Cheetah". That release changed future not only the Mac platform but also the whole company turning it into the second most valuable company in the world. The early days of the platform was far from perfect, but already at that stage Mac OS X was called "tremendous promising". Ars Technica noted in its extensive review of Mac OS X 10.0.0:

Leave a comment

Tomorrow is a great day for Apple fans - the start of worldwide Apple iPad 2. Here's a very nice comparison table with international prices for iPad 2. Best deals are in the USA and Australia. The highest prices are in Norway and Sweden. Take a look: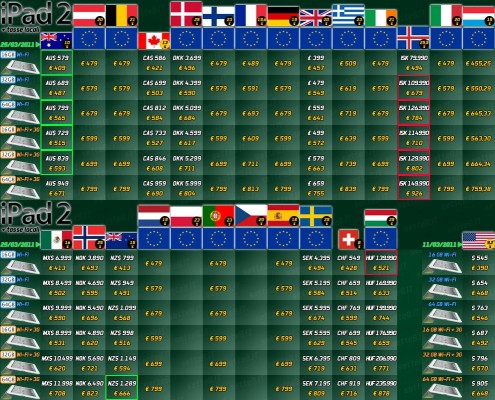 Leave a comment


Digitimes claims that Apple is willing to pay more in order to have a constant flow of touch panel supply after Japanese earthquakes and tsunami that had bad impact on Japanese manufacturers of iPad 2 components. Apple may reconsider the amount of money for pre-production deals with companies in China and Taiwan. Recently appeared some report saying that Apple may be affected by the Japanese disaster and experiencing problems with tablet shipments from Asia manufactures. Apple is clearly looking ahead. Now company is taking 60% of the current touch panel market, and a deal to pay manufacturers more to ensure availability sound very reasonable.

Leave a comment

Today we have received a video, that shows that recently discovered Gevey hardware unlock for iPhone 4 works fine with the latest iOS 4.3 and 04.10.01 baseband.
Take a look:
This method of unlocking is not recommended due to the legal issues in certain countries.

Leave a comment, read comments [1]


Nowhereelse.fr has created a beautiful rumor summary infographic for the iPhone 5. They even put a probability of each rumored feature. Take a look:

Leave a comment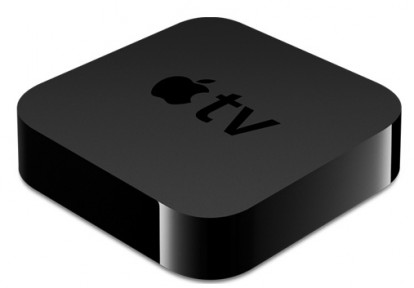 Apple issued update to AppleTV firmware that is meant to fix a few bugs. The file is named 4.3 build 8F202, but on AppleTV you will see firmware version 4.2.1.
Here is the list if fixes:
| | |
| --- | --- |
| Feature | Summary |
| TV compatibility | Addresses issues that may cause the screen to flicker or display incorrect color on some older TVs. |
| Wake from sleep | Addresses an issue where Apple TV may not wake up from sleep. |
| Audio | Addresses an issue where audio may not be heard on some TV models after switching from another input. |
| Stability and performance | Apple TV Software Update 4.2.1 includes stability and performance fixes for Apple TV. |
You can download new firmware here.

Leave a comment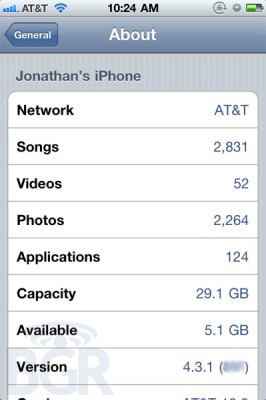 BGR have got their hands on the next iOS release - iOS 4.3.1. This new firmware will contain mostly minor bug fixes. Here are the changes from iOS 4.3:
Baseband updates for the 3GS and iPad (original)
Fixed memory hang that results in memory corruption when reading large files from USIM filesystem
Fixed problem with NTLM authentication in apps and on websites
Fixed issue with the Springboard and 3rd party apps not recognizing the gyroscope on the iPad 2
Fixed iPad 2 jailbreak vulnerability
This is not the final changelog, but still quite interesting. No information on whether or not it will be available for Verizon iPhone 4.
The new iOS 4.3.1 firmware is expected to be released in 1-2 weeks.

Leave a comment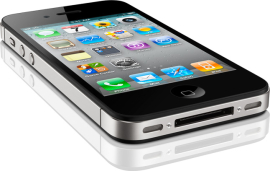 U.S. Air Force Combat Controller Ron Walker accidentally dropped his iPhone 4 out of a plane when he was working as a Jump Master. The plane was traveling at roughly 150 mph when he stuck his body out of the plane door to look for landmarks. At that point, one of his pockets opened and his iPhone 4 dropped.  Ron thought that would have to buy a new phone. Later he shared the story with his friend who advised him to use Find My iPhone app. In a minute the phone was found two miles away in a wooded area between a two-lane highway and a lake. Within an hour, Ron with hope to back up his data for transfer to a replacement unit, found his device near a tree. How he was surprised then understood that the phone was in complete working order. His iPhone 4 survived a 1,000 foot drop from an airplane without a scratch on it!

Leave a comment

We still have not seen good untethered jailbreak for iOS 4.3. However hackers already confirm, that future iOS 4.3.1 is still vulnerable to jailbreak. Good news, but where is our jailbreak?

Leave a comment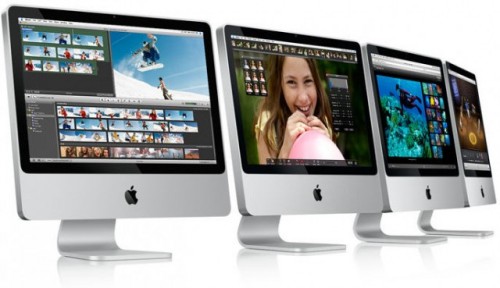 Apple may be preparing for the launch of an updated iMac because the iMac has reached its average update interval. Expectations for revamped iMacs include a move to Sandy Bridge processors and implementation of the new Thunderbolt connectivity. There won't be a redesign. The new machines will look the same as the old. Brian Tong at CNET claims to have received word from a reliable source that new iMacs should debut in late April or early May:
EXCLUSIVE: My Sources: New iMacs en route by ocean to U.S. available end of April or 1st week of May. No major cosmetic changes.
My sources say New iMacs will feature Sandy Bridge and Thunderbolt. No other specifics.
We'll see if this pans out, but I'm highly confident in my source. If you're looking for a new iMac. WAIT FOR IT!

Leave a comment, read comments [1]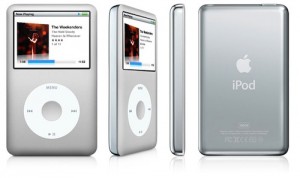 A rumors saying that Apple might kill and discontinue the iPod Classic first appeared last September when the company introduced the new iPod models for every line except the iPod Classic. Moreover, the device wasn't updated since September 2009. But late January Toshiba introduced the new hard drives with the form factor used by the iPod classic, giving the possibility of new life for the iPod classic.
With the new interest in the iPod classic one of MacRumors readers emailed Apple CEO Steve Jobs, asking him about the fate of the iPod Classic. Jobs responded him that the company was not going to discontinue the device. Though Apple's plans may change!

Leave a comment