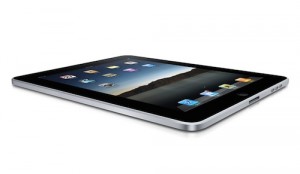 Wall Street Journal reports that the next version of the iPad is now in production. The new iPad will be available through both Verizon and AT&T but not Sprint or T-Mobile, according to the newspaper.
The new device will be thinner, lighter and will come with a faster processor, more memory and a more powerful graphics processor, said the people familiar with the matter. It will have a front-facing camera for the first time for features like video-conferencing, but the resolution of the new iPad's display will be similar to the first iPad, they said.

Leave a comment

iLounge has discovered that despite having a brand new antenna, the Verizon iPhone 4 also has antenna issues when held in a "Death Hug". The "Death Hug" is when the phone is cupped by both hands and held in landscape orientation. A position is common when playing games or using the widescreen keyboard. The CDMA iPhone 4 still lose substantial cellular signal strength, as well as Wi-Fi signal when loading web pages.

Leave a comment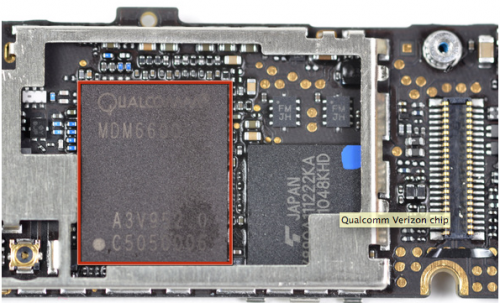 iFixit tore down the Verizon iPhone 4 and fond out inside a Qualcomm MDM6600 chip that supports HSPA+ data rates of up to 14.4 Mbps, as well as CDMA2000 1xEV-DO Rev. A/Rev. B. The same chipset has the Droid Pro that supports both GSM and CDMA - which means that Apple could support GSM! Apple of course has not included a SIM-card slot in the Verizon iPhone, and thus the device can not actually be used on GSM networks. The use of this particular chip signifies that the iPhone 5 will surely be dual-mode, allowing Apple to ship one handset for both Verizon and AT&T, as well as every other carrier in every other country.

Leave a comment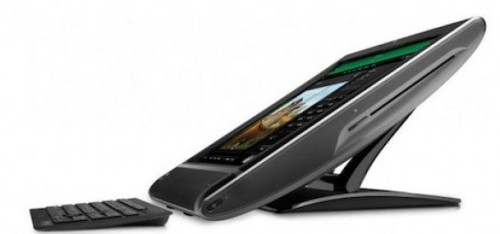 The new Windows PCs both, HP's latest TouchSmart series, look exactly like Apple's multitouch iMac. Some Apple's patents over the past year suggest that the company has been experimenting with multitouch-capable iMacs with pivoting displays that pull down to a more appropriate horizontal orientation when a user wants to interact with on-screen elements directly. HP's multitouch computers feature a pull-down design that drops the multitouch display into a horizontal position to reduce arm fatigue. Just like the Apple's patent!

Leave a comment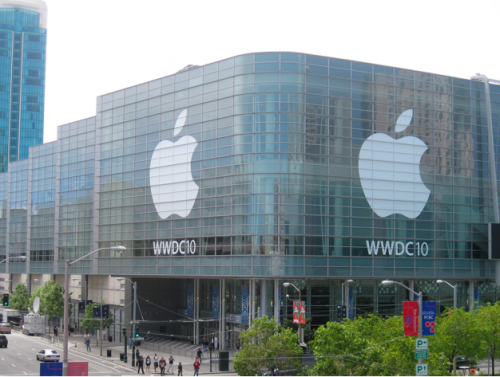 The next-generation iPhone will be probably announced between June 5th and 9th , 2011. On these very dates Apple booked the Moscone Center in San Francisco for this year's WWDC. Noteworthy to say that on the Moscone Center's website the June event is listed as the "Corporate meeting", though, such description is usual one for this Apple's event. Apple's next iPhone is traditionally announced at each year's WWDC event held at the Moscone Center sometime in June. Moreover, there are two other "Corporate Meetings / Events" on the Moscone schedule: one for May 10th through 11th, and the second between June 22nd and 23rd. The May event probably is for the iPad 2 launch and the June is for something more important because it is placed closer to WWDC.

Leave a comment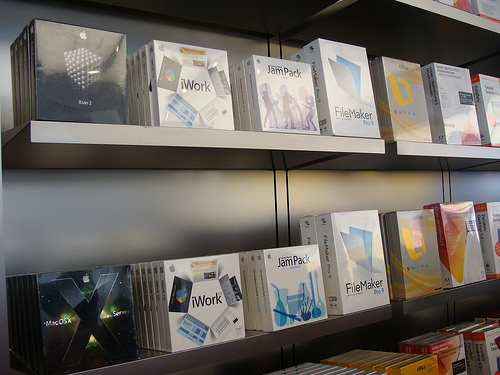 MacRumors has reported that Apple is planning to eliminate boxed software, which only takes up retail space that could be used for higher profit items such as iPad or iPhone accessories. Apple is going to distribute their software through the Mac App Store, strongly believing that the future of software sales will be digital distribution. But how Apple will deal with software which is not available through the Mac App Store? It's not clear now. Though, the idea of total elimination of boxed software also sounds unreal. Perhaps Apple will replace such software with USB software installers.  It may make more sense; nevertheless, such replacement doesn't appear to be quick.

Leave a comment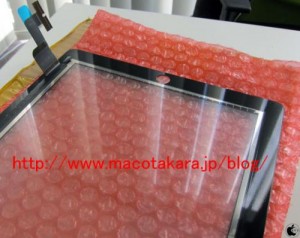 Macotakara, Japanese blog, reports that Apple is planning to conduct a smaller than usual event to launch the next generation iPad. The site thinks that such event appears to be on track for March. It is believed that the device may only see an announcement during that time frame in the United States Shipments and international availability possibly will follow at a later date. Moreover, the site posted one more exclusive photo of the second generation iPad display (see above).

Leave a comment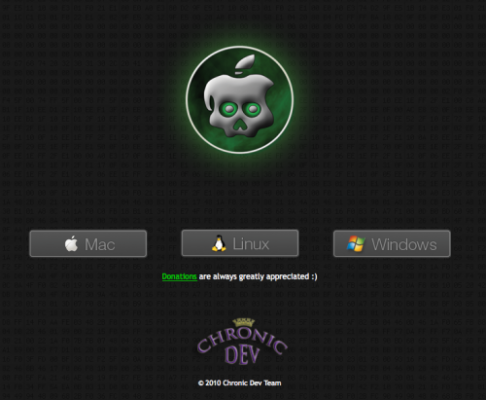 The Chronic Dev-Team has released Greenpois0n for Windows which brings an untethered jailbreak to iOS 4.2.1 devices. You can jailbreak iPhone 4, iPhone 3GS, iPod Touch 2G, iPod Touch 3G, iPod Touch 4G, iPad.
You can download the latest version of GreenPois0n from here.
Update: Step-By-Step tutorial
UPDATE: Please, consider reading our Jailbreak & Unlock FAQ, especially if you have questions or troubles.

Leave a comment, read comments [24]

The Chronic Dev-Team has recently announced via twitter that they will release their Greenpois0n untethered jailbreak for Windows this weekend.
Site issues should be better soon thanks to @iOPK. Windows version should be out tomorrow or the next day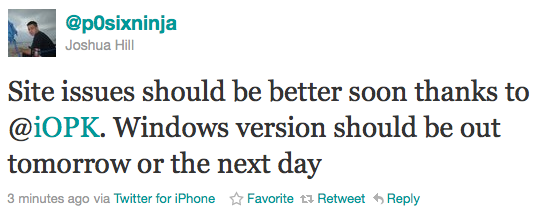 Greenpois0n for Mac OS X with support of iOS 4.2.1 untethered jailbreak was released yesterday.

Leave a comment, read comments [6]

Apple reportedly is going to open two new retail stores. First, a fourth retail store in Paris, which will locate in the Carré Sénart shopping and entertainment complex, about 30 miles south of Paris. That store is scheduled to open by November. Second, the existing store in Palo Alto, California (in the picture above), which the company plans to completely demolish and re-build due to some structural problems with the building. The new store will have an arched, all-glass roof set on stone walls. The store will probably be up in 2012.

Leave a comment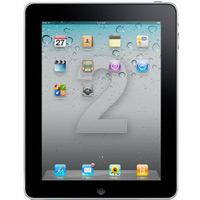 iLounge claims that got some details about what may be in store for the second-generation iPad. So the new device's shell will be made from a carbon fiber that would allow reducing the weight of the second-generation iPad.  Moreover Apple has not yet abandoned the idea of a smaller iPad carrying a 7-inch display, contrary to Steve Jobs saying that 7-inch tablets were dead on arrival, and Apple's suppliers has been asked to manufacture a component that would be used in a 7-inch iPad. About NFC, iLounge mostly quotes the previous Bloomberg report:

Leave a comment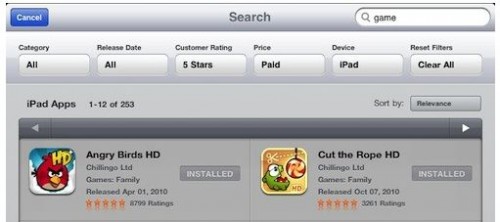 Apple yesterday added a new feature in the iPad App Store. The new search filters appear as a toolbar at the top of search results pages. The filters allow users to search by category, release date, customer rating, price, and device compatibility. These filters also aren't yet available on the desktop version of the App Store, so right now the iPad seems like the best way to search for apps. The second change shows the previously-purchased applications. Typically, results have been displayed with a button showing the price of the app.  Now the results for apps already installed on the device are displayed with an inactive button simply saying "installed".

Leave a comment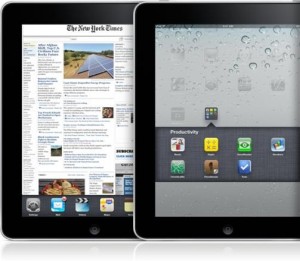 A new rumor about release of the next-generation iPad hit the web. The rumor claims that Apple is going to announce the new device during a special event which will be held to introduce in-app subscriptions with iOS 4.3 next week. MacNotes.de reported yesterday that the second-generation iPad could be presented as the famous "one more thing" at the end of the event. Moreover, one more thing proving that suggestion is that the iOS 4.3 is currently being tested with developers and has reached the beta 3 status, which may lead to a release of a GM seed next week. Rumors of Apple's second-generation iPad have spread up in recent weeks, as Apple approaches the one-year mark since the device was launched in April 2010.

Leave a comment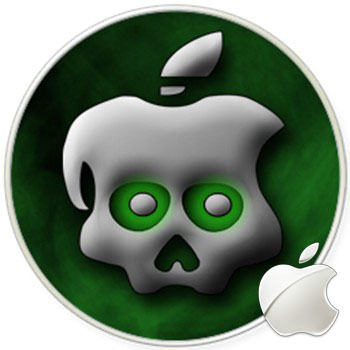 These are step-by-step instructions on how to jailbreak iOS 4.2.1 on iPhone 3GS, iPhone 4, iPad, iPod Touch 2G, iPod Touch 3G, iPod Touch 4G using Greenpois0n for Mac OS X. Tutorial for Windows users is available here. All the steps are the same for all devices, we will cover iPhone.
Greenpois0n has been updated to support the iOS 4.1 and iOS 4.2.1 firmware. Use Limera1n if you want to jailbreak iOS 4.0, iOS 4.0.1, iOS 4.0.2.
Remember: Greenpois0n recommends a clean restore before continuing.
Unlockers: do not update to iOS 4.1 or iOS 4.2.1 if you need the unlock. Ultrasn0w does not support that baseband yet. The only exception is the iPhone 4. Experienced users can also try update to iOS 4.2.1 without upgrading your baseband by using TinyUmbrella. Start TSS Server->Start iTunes->Plug in your iPhone->Restore 4.2.1->Error 1013->Put phone into DFU Mode->Launch Greenpois0n.
We are not authors of this app. We do not promise that everything will go well, use this tutorial at your own risk.
UPDATE: Please, consider reading our Jailbreak & Unlock FAQ, especially if you have questions or troubles.
Step One
Open your web browser and download the latest Mac version of GreenPois0n from here.

Leave a comment, read comments [75]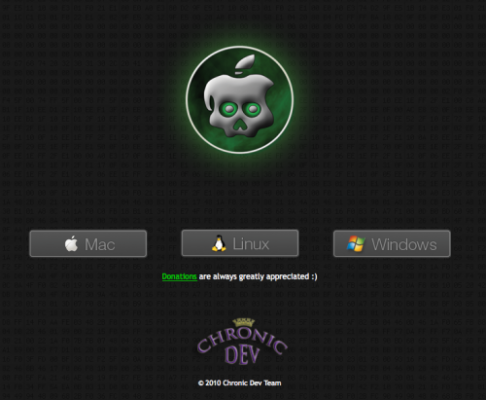 The Chronic Dev-Team has finally released the new version of Greenpois0n, which features a full untethered jailbreak for iOS 4.2.1. No SHSH blobs needed. The exploit used has already been patched in iOS 4.3, so it not work on future iOS 4.3.
You can jailbreak iPhone 4, iPhone 3GS, iPod Touch 2G, iPod Touch 3G, iPod Touch 4G, iPad. Unlike redsn0w 0.9.6 this is untethered, so there is no need to connect iOS device to a computer after restart.
There is only Mac OS X version available. Chronic Dev-Team will release Windows and probably Linux version soon.
Unlockers: do not update to stock iOS 4.2.1. You should keep your baseband version. Wait for new version of PwnageTool.
You can download GreenPois0n RC5 from here.
UPDATE: Step-by-step tutorial
UPDATE: Please, consider reading our Jailbreak & Unlock FAQ, especially if you have questions or troubles.

Leave a comment, read comments [5]