38mm and 42mm Apple Watch to Get Different Screen Resolutions?

Immediately after the developers got access to iOS 8.2 with WatchKit SDK, they managed to find out what screen resolution the upcoming Apple Watch will get. Though the guys from Cupertino announced their long-anticipated wearable device in September, they somehow forgot to tell us about such an important parameter.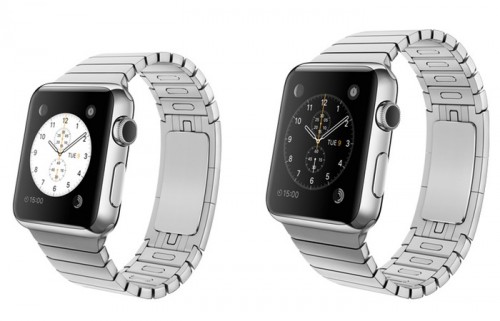 So, according to what was revealed by people familiar with SDK and Apple's human interface guidelines, the smaller 38mm Apple Watch model will get a display resolution of 272 x 340 pixels. If to speak about the larger version with the size of 42mm, its screen resolution will be equal to 312 x 390 pixels. And that is more than enough, I must admit.
According to Apple's human interface guidelines, the two separate Apple Watch models have different screen resolutions.

[...]

In the WatchKit documentation, Apple refers to the Apple Watch display as "Retina," and instructs developers to use 2x image assets.
According to the latest rumors and reports from reliable insiders, Apple Watch will hit the store shelves early in the next year. The big event may take place either on Valentine's Day, or later in spring. There will be three versions of the wearable device made out of different materials, namely, aluminum, stainless steel and gold. The prices for the smartwatch will depend on the material and the screen size.
[via MacRumors]

Leave a comment