Apple Gets Patent for Brand New Mac Keyboard

Apple on Thursday was granted a patent for "Method and Apparatus for Localization of "Haptic Feedback". In other words, this is the document, which describes a brand new type of a Mac keyboard with a touch-sensitive flat surface similar to the one Magic Trackpad has. Physical keys on this keyboard are replaced with virtual ones. Their work is based on the technology nearly identical to Force Touch that debuted in the Apple Watch and the trackpad of Apple's new 12-inch MacBook.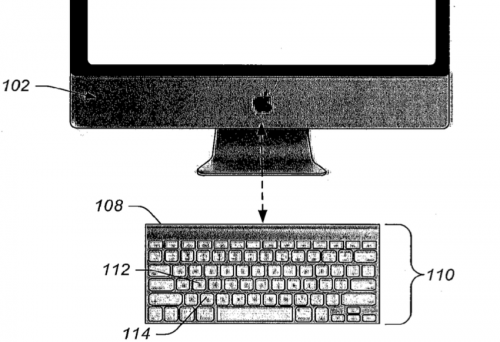 The United States Patent & Trademark Office (USPTO) on Thursday published an interesting Apple patent application for a Mac keyboard that looks like an oversized Magic Trackpad accessory, but with virtual keys in place of the physical ones providing haptic feedback, similar to the new MacBook's Force Touch trackpad.
It is currently unknown, when the guys from Cupertino will release the new keyboard. I believe this will happen next year or even later, however, these are only suggestions based on recent rumors.
The patent application was first filed in November 2014. As to the inventors of the new type of keyboard, they include Apple engineers Aleksandar Pance, Paul Alioshin, Bret Bilbrey and David Amm.
[via iDownloadBlog]

Leave a comment