Apple officially announces iPad Air 2 and iPad Mini 3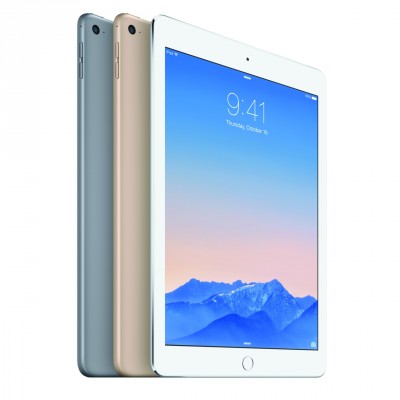 Today Apple officially announced two new tablets - iPad Air 2 and iPad mini 3.

iPad Air 2, teblet with 9.7" Retina 2048 x 1536 pixels display, is now 18 percent thinner than the first iPad Air (6.1 mm vs 7.5 mm), has brand new A8X processor that is 40 percent faster. iPad Air 2 is also lighter 437g vs 469g for Wifi model. It's also got a brand new camera out back: an 8MP iSight camera (f/2.4 aperture) that does 1080p video, burstmode, panorama shots, and auto HDR (that takes up a bit less space). iPad Air has Touch ID, the Home button-based security system that enables login via fingerprint. With Touch ID, iPad Air 2 also has Apple Pay, albeit enabled for online purchases only. Front-facing camera is also getting improved, and it's now known as the "Facetime HD" camera.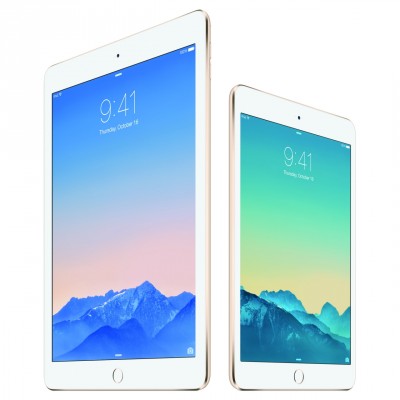 In addition to the new iPad Air 2, Apple today officially unveiled the follow up to the iPad mini with Retina display, the "iPad mini 3″. Not much changes here. The iPad mini 3 has gained the Touch ID fingerprint sensor. The 7.9-inch iPad will also be available in gold for the first time.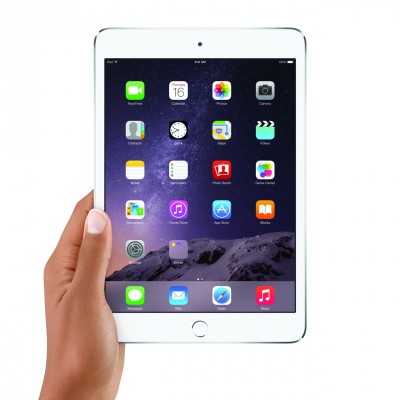 The iPad Air 2 comes in three flavors: silver, space grey and gold. It also comes in three prices: 16GB ($499), 64GB ($599) and 128GB ($699). iPad mini 3 will cost $399, $499 and $599. Add $130 to any of those models for LTE instead of WiFi-only. Pre-orders apparently go live tomorrow, and they'll begin shipping by the end of next week.
Apple will also sell old iPad models: iPad Air for $399 (16 GB) and $499 (32 GB), iPad Mini 2 for $299 (16 GB) and $349 (32 GB), as well as original iPad Mini for $249 (16 GB).
You can take a look at the specs of all five iPad tablets here.

Leave a comment