Apple Reportedly Can't Sell Apple Watch in Switzerland

As you know, the Apple Watch goes on sale in the USA, the UK, Canada, Australia, France, Germany, Hong Kong, China and Japan on April 24th. With time, the guys from Cupertino will undoubtedly launch their long-awaited smartwatch in a number of other countries. What's interesting is that because of a 1985 patent, Apple may face some problems with the sales of the Apple Watch in Switzerland.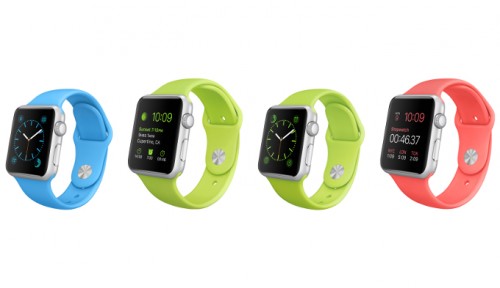 The aforementioned patent belongs to William Longe and reportedly makes it impossible for the Cupertino-based company to sell a wearable device with an apple logo or a word "apple" in its name on the local market. The good news is this patent expires December, 5th.
The document was published in trade magazine Business Montres & Joaillerie, and recently discovered by local broadcaster RTS, Reuters said on Saturday. The patent belongs to William Longe, owner of the Leonard watch brand, and is said to block Apple from using the image of an apple — or even the word "apple" — for a watch.
It is currently unknown when the wearable device will hit the store shelves in Switzerland as Apple has some serious problems with the supply of the smartwatch. People familiar with the matter say, that the Apple Watch will be heavily constrained at launch.
[via AppleInsider]

Leave a comment