Apple to Release iMac with 8K Screen Later This Year - LG Display

According to one interesting comment, which was originally found on the LG Display blog last week, Apple announced that it will release a brand new iMac with 8K display as soon as this year. Although the guys from Cupertino haven't made any announcements connected either with the iMac, or its revamped screen, the rumor comes from a very reliable source. In case you don't know, LG Display is one of Apple's main suppliers, so I guess its representatives have access to the information about product releases. Anyway, I suggest you to take such a rumor with a few pinches of salt as its main purpose may lie in causing fuss around the new product.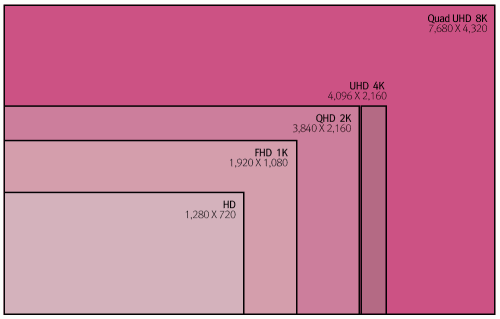 It has become clear that Japan is planning to launch an 8K SHV test broadcast and then promptly restructure the UHD service. Apple has also announced that they will release the 'iMac 8K' with a super-high resolution display later this year. Korea is also preparing to offer an 8K service demonstration at the 2018 Pyeongchang Winter Olympics. LG Display displayed a new beacon of the 8K era by revealing their 98-inch 8K Color Prime Ultra HDTV at CES 2015.
In terms of screen resolution, Apple's iMac with a Retina 5K display is currently the most advanced device in the entire lineup of Mac computers. It has a resolution of 5.120 x 2.880 pixels. Should the guys from Cupertino release a computer with a better screen? Well, this is a very difficult question to answer.
[via MacRumors]

Leave a comment