CNN Named Tim Cook as 'CEO of the Year'

It is no secret that this year has become incredibly successful for Apple. The company released two larger-screened iPhones that are currently immensely popular among the customers all over the world, moreover, the tech giant updated its tablet lineup with two models, namely, iPad Air 2 and iPad mini 3. Apart from that, in October, the guys from Cupertino launched their NFC-based payments service called Apple Pay in the USA. Finally, early next year, the long-anticipated Apple's smartwatch will hit the store shelves. Unsurprisingly, Apple's stock value set a new record and made Tim Cook one of the most successful and influential people of this planet. That is why CNN has named him as "CEO of the Year".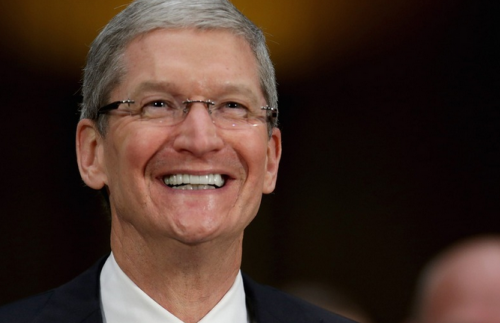 Apple is the apple of Wall Street's eye again. And that's why Tim Cook is our choice for best CEO of 2014.

The stock is up 40% this year and near an all-time high thanks to the launch of the latest iPhones and Apple Pay service as well as excitement about the Apple Watch due out in 2015.
This award in not the first for Tim Cook this year. Earlier this month, he got the title of "Person of the Year" from Financial Times. That is not bad, don't you think so?
[via CNN]

Leave a comment