Gold Apple Watch to Bring Most of Revenue to Apple - Report

As you probably know, the guys from Cupertino are expected to release their long-anticipated Apple Watch in April. There will be several different versions of the wearable device, namely, Apple Watch, Apple Watch Sport and Apple Watch Edition. Each model will boast of several health-tracking sensors and its own unique design. While the first two modifications of the smartwatch will be relatively cheap and affordable for most U.S., European and Asian customers, the analysts believe that the gold Apple Watch will bring most of the income to Apple. Even though the prices for the device are expected to start at about $4000.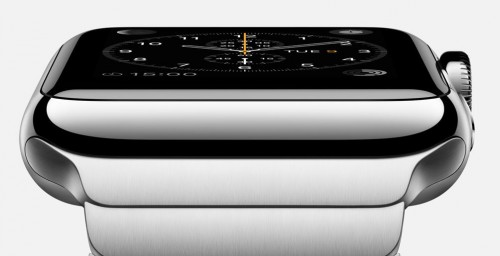 While the Apple Watch Edition will have the least amount of orders among the three models, with between 850,000 to 1 million units shipped, well-known Apple pundit John Gruber of Daring Fireball believes that the expensive gold model could account for the majority of Apple Watch revenue.
The analysts believe that half of the orders for the wearable device will go to the Apple Watch Sport and that mid-level Apple Watch units will make one-third of shipments this year. In case you don't know, the cheapest version of Apple's smartwatch will cost $349.
Are you planning to purchase the Apple Watch? Leave your comments below.
[via MacRumors]

Leave a comment