New iPad Sales Top 3 Million in Under 4 Days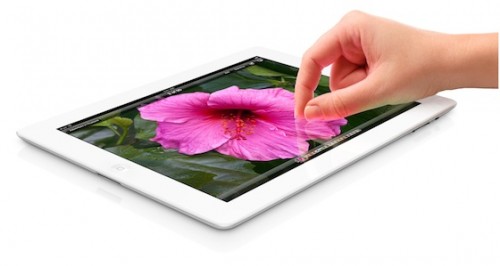 During the early Monday call, which outlined a surprise stock dividend and buyback plan for the company's $100 billion cash horde, Cook said that "[Apple] had a record weekend and we're thrilled with it." Apple also announced yesterday that it has sold 3 million new iPads in less the four days of availability.
It should be noted, however, that pre-ordered items are commonly not counted as sales until a transaction is complete and thus those iPads that are awaiting shipment were most likely not part of the final tally.
"The new iPad is a blockbuster with three million sold―the strongest iPad launch yet," said Philip Schiller, Apple's senior vice president of Worldwide Marketing. "Customers are loving the incredible new features of iPad, including the stunning Retina display, and we can't wait to get it into the hands of even more customers around the world this Friday."
Apple didn't announce first weekend sales numbers for the iPad 2 as they were in extremely short supply, but the company sold more than 300,000 of the original iPad on its first day, and it took 28 days to move the first million iPads.
Apple managed to move the record number of iPads thanks to its largest simultaneous worldwide launch to date, which involved ten countries including US, Australia, Canada, France, Germany, Hong Kong, Japan, Puerto Rico, Singapore, Switzerland, UK and the US Virgin Islands. The newest iPad's rollout will continue with launches in 24 countries on March 23.

Leave a comment