Google has just posted a new Google Photos commercial targeted at those people who own a 16GB iPhone model. In a short ad, the company shows how often the users of entry-level iPhone versions see the warnings about lack of storage on their devices. In order not to think about storage problems, Google offers its Google Photos application that allows to back up photos and videos seamlessly and never run out of storage.
If you use a 16GB or 32GB iPhone model and take hundreds of photos every week, you can download the Google Photos app at link. There's also a similar link for all Android users.
Google Photos is a good alternative to Apple's iCloud Photo Library, so if you have a Google account, you can give this app a try.

Leave a comment

According to the latest rumor, the iPhone 7 and iPhone 7 Plus will both feature a new Home button. The sources claim that it will be integrated into the display. So far, all iPhones have been equipped with physical buttons, but looks like Apple's desire to reduce thickness, weight and the design of the smartphone will result in a switch to the new button. The report shared by Bloomberg reporters is based on data from reliable supply chain sources, so it is worth taking into account. The Home button will also provide haptic feedback similar to the one the trackpad on the latest MacBook provides.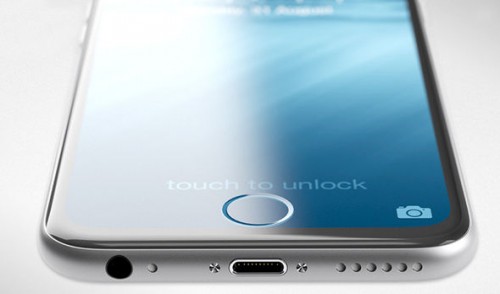 Leave a comment

According to the latest report from a reliable KGI Securities analyst Ming-Chi Kuo, Apple will launch the second-generation Apple Watch later this year. The updated device will be powered by a new processor manufactured by TSMC, GPS, better battery, barometer and improved water resistance. The expert does not think Apple will include the LTE support in the 2016 device. As to the size and thickness of the smartwatch, they will likely be similar or the same as those of the existing model.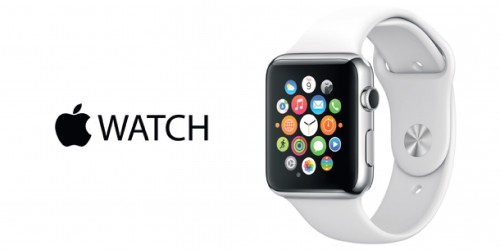 Leave a comment

It is Sunday today, which means it is high time I told you about the most interesting posts of the last couple of days. Let's start right now.


Leave a comment

If you still have some doubts or questions about the design of the next-generation iPhone, you should definitely check out the short video below. Shared by a YouTuber nicknamed Bshop Kuwa, it reveals the look of three iPhone 7 models, namely, iPhone 7, iPhone 7 Plus, and iPhone 7 Pro.

Leave a comment

Good news for all jailbreakers! iOS 9.3.4 released by Apple a couple of days ago to patch the Pangu jailbreak, has been successfully jailbroken. A well-known hacker Luca Todesco. Still, there is no tool for jailbreak and it is quite unlikely that the developer will release it anytime soon, so I would recommend to stay away from iOS 9.3.4 if you value your jailbreak.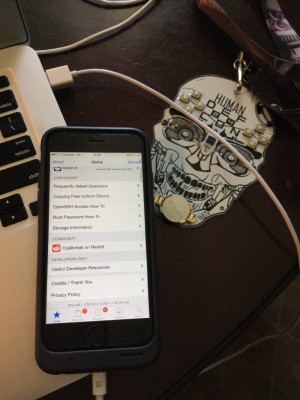 Leave a comment

New video showing what appears to be a pair of new EarPods with Lightning connector has recently appeared on the Internet. The short clip has been spotted on a YouTube channel called MobileFunTV.

Leave a comment

The Pangu team has released an update for the jailbreak tool for iOS 9.2-iOS 9.3.3 with a number of improvements and fixes. The version 1.1.0 contains a fix for the certificate issue that required an app to be reinstalled every seven days. According to the Chinese developers, now the certificate will be valid until April 2017. Moreover, the update contains some other tweaks and improvements.


Leave a comment

First video showing a working iPhone 7 prototype has been recently shared on the Chinese social network Weibo. As can be seen below, the phone is a gold model with a working rear camera and a number of diagnostic applications used to test the functionality of the upcoming handset. The device from the video has a redesigned back panel with larger protruding camera and redesigned antenna bands. Moreover, there is no headphone jack. Finally, one can spot two stereo speakers for better audio playback.

Leave a comment

Apple has just released iOS 9.3.4 to users worldwide. The release comes only a couple of weeks after the release of the last update, iOS 9.3.3. According to the company, the latest version of the mobile operating system contains some security fixes. In other words, iOS 9.3.4 kills Pangu jailbreak, so if you plan to have your iPhone, iPad or iPod touch jailbroken, stay away from the update.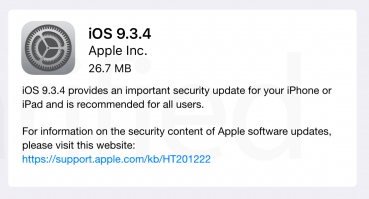 Leave a comment

Apple has just released an update for the Apple Music app on Android devices. The update brings numerous fixes and under-the-hood improvements. Most importantly, Apple Music on Android is no longer a beta, which means Apple has finally finalized the design and features of the streaming music service and on the rival platform.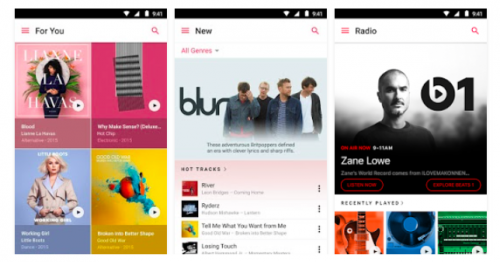 Leave a comment

A new report has recently appeared on the Internet that corroborates previous rumors about the amount of RAM the next-generation iPhone may get. According to this report, Apple is planning to add 3GB of RAM to the iPhone 7. Currently, it's unclear whether both 4.7-inch and 5.5-inch model will get an increase in RAM capacity or only the larger one. The report comes from a DigiTimes reporters who cite supply chain sources.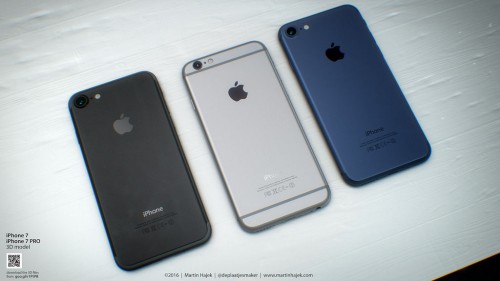 Leave a comment

Apple has released new betas of iOS 10 and macOS Sierra to public testers. If you have signed up for the Apple Beta Software Program, you can download the latest pre-release software on your compatible iPhone, iPad, iPod touch or Mac.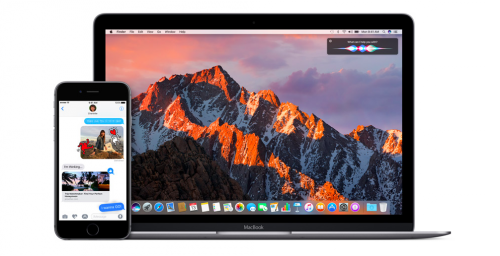 Leave a comment

Apple has just released a new iPad Pro commercial entitled "What's a Computer?" The aim of the short ad is to highlight the most prominent features of the 9.7-inch iPad Pro, including the compatibility with popular office applications, apps for work and entertainment, the support of Apple Pencil for drawing, Picture in Picture and more. The commercial is available below and on Apple's official YouTube channel, so you can take a look right now.
You think you know what a computer is, but then you see this one. Meet iPad Pro.
What do you think about the latest iPad Pro commercial? Leave your comments below this short post.

Leave a comment

Aside from seeding new iOS 10 and macOS Sierra to developers for testing, Apple on Monday released an updated iTunes version for Mac and PC users. According to Apple, iTunes 12.4.3 brings a long-awaited fix for the issue causing changes made in the playlists on other devices not appearing in iTunes on a computer. If you have a large music library and often use playlists, you should definitely update to 12.4.3.
Those who have Mac computers can update iTunes to the version 12.4.3 using the Mac App Store. If you use a PC, use the Software Update option.
If you want to download iTunes on your Windows desktop or laptop, you can do this using this link.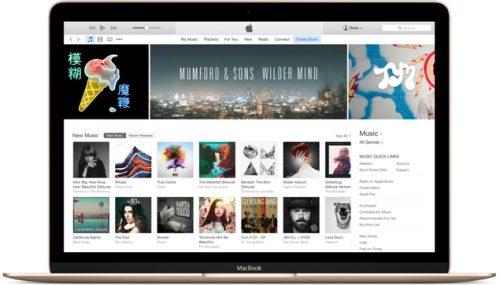 Leave a comment